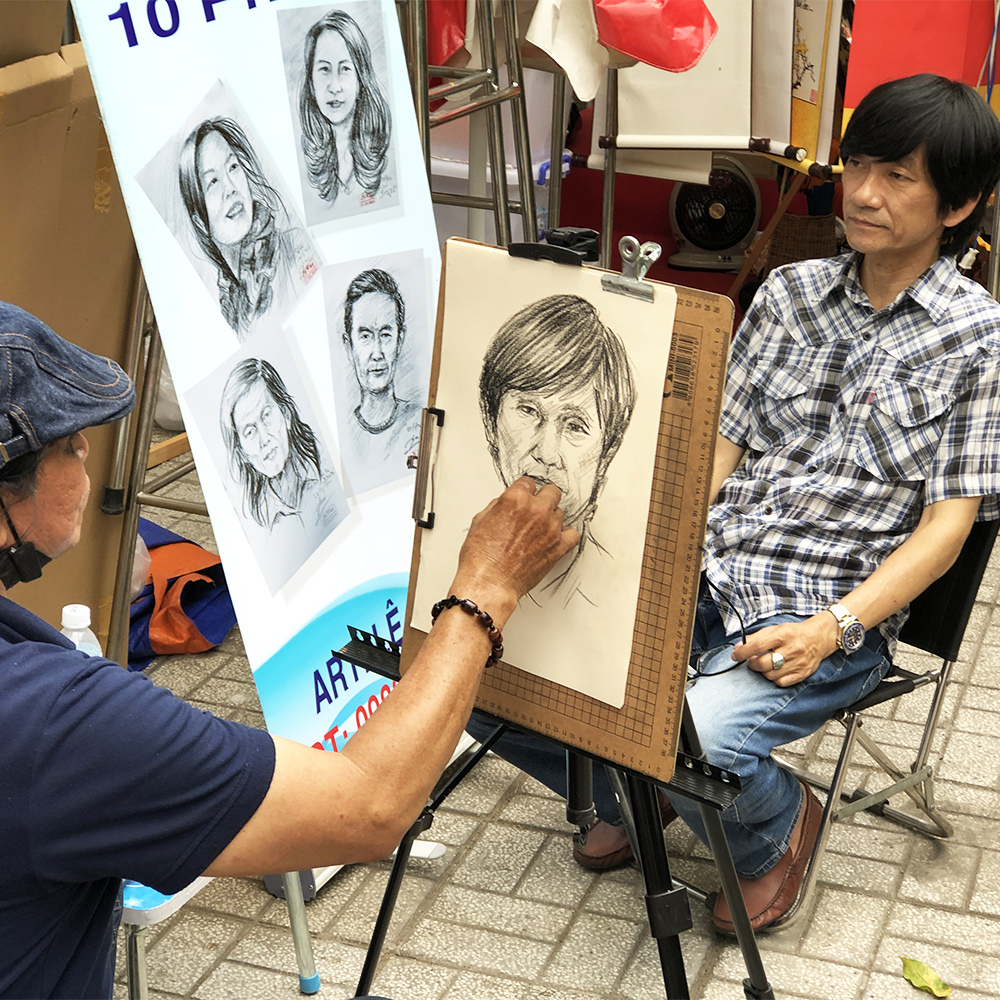 Amazing Vietnamese artists can be found streetside offering their skills and creativity for lunar new year presents to take back home to family.
Creativity comes from God because He is the Creator. Gifts and abilities are unique to each of us, and they reflect our extraordinary God.
"and He has filled him with the Spirit of God, with skill, with intelligence, with knowledge, and with all craftsmanship to devise artistic designs, to work in gold and silver and bronze, in cutting stones for setting and in carving wood, for work in every skilled craft." Exodus 35:31-33
Praise God for the creativity and abilities of Vietnamese. Pray for Vietnamese to use their artistry for God's glory.