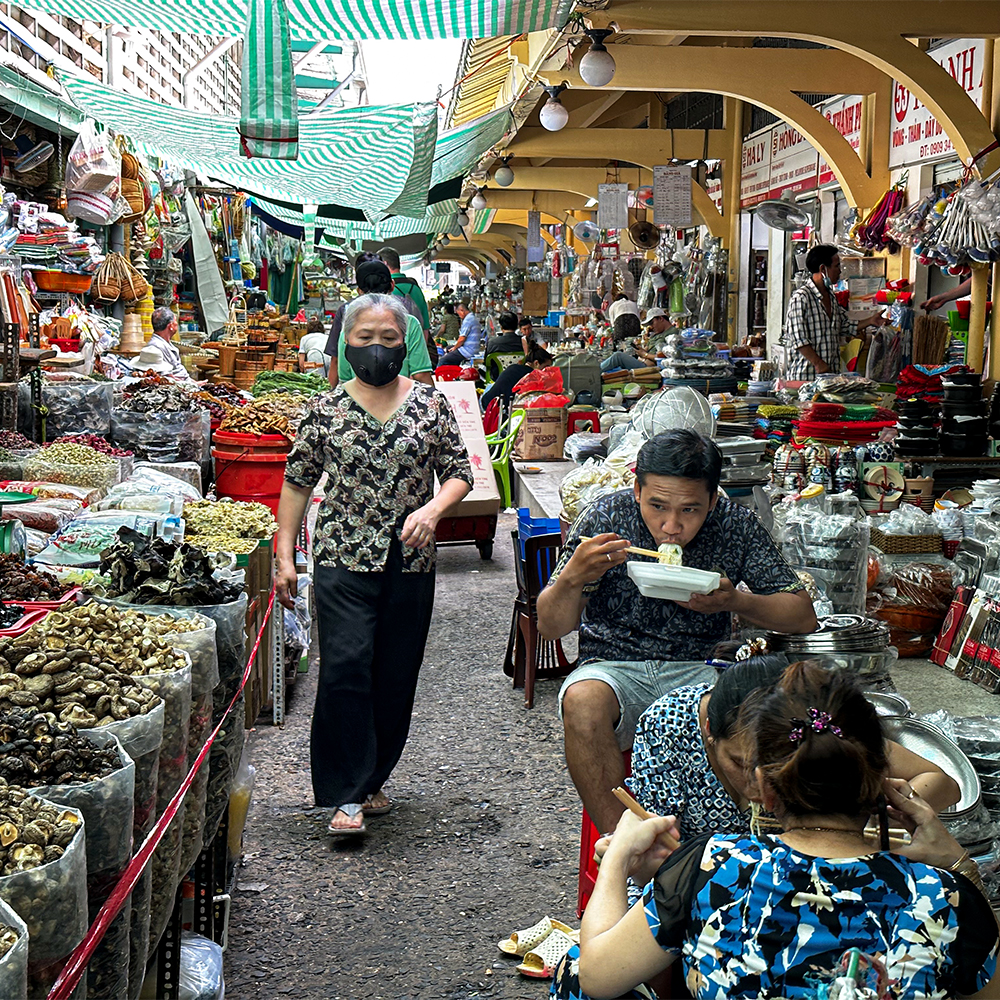 Tight walkways through this local market will have goods to sell on one side with tasty options to eat on the opposite side. Early morning finds spaces, but as the day progresses lots of people will fill the market. Deciding when to shop and eat are the basics to make life more productive or peaceful.
Thought about these questions lately? Why are you living for Christ? What is your motivation for being part of the kingdom of God? Are you living for yourself, or are you willing to live for others?
When our focus shifts from ourselves to others, everything changes. We lead more productive and peaceable lives.
"So I am giving you a new commandment: Love each other. Just as I have loved you, you should love each other." John 13:34
Pray for Vietnamese to love each other as Jesus' example of love. Ask for God to bring His kingdom to have a greater influence in Saigon.