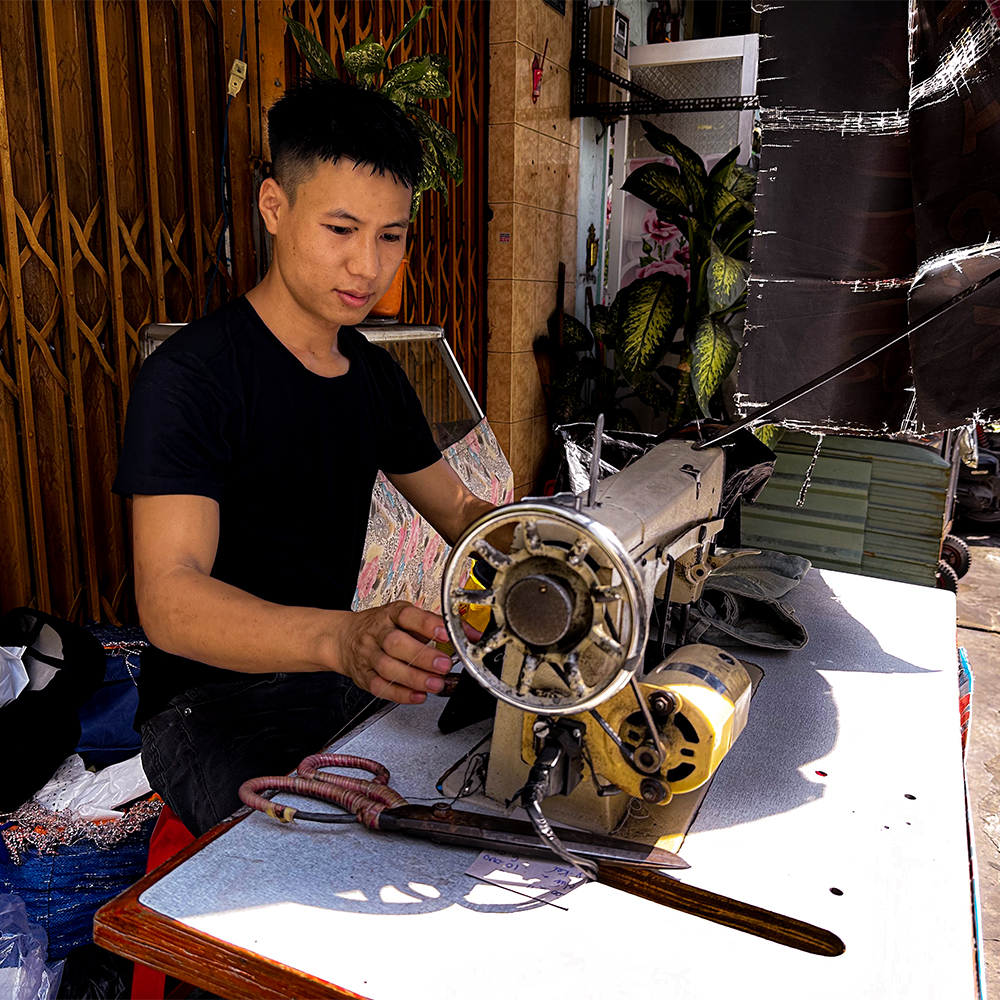 Some time or another everyone needs to have something mended or sewn, but not everyone has the skill or equipment. Street side sewing and mending are quite convenient and easy to find among Saigon's 10 million plus people.
Embracing a self-awareness of our abilities and inabilities can help us to grow. We need God to help us reach and exceed what we can only dream.
"Look here, you who say, "Today or tomorrow we are going to a certain town and will stay there a year. We will do business there and make a profit. How do you know what your life will be like tomorrow? Your life is like the morning fog—it's here a little while, then it's gone. What you ought to say is, "If the Lord wants us to, we will live and do this or that."" James 4:13-15
Pray for Vietnamese to rely on God. As plans are made, seek God to determine steps each day for His Kingdom to come.