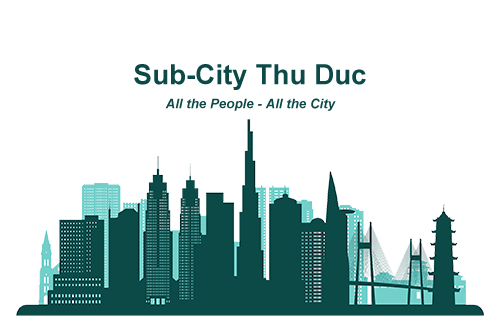 Thu Duc City – People of the New City
The birth of Thu Duc City came about in 2021, merging 3 previous districts into the one sub-city. Re-organizing Thu Duc city aims to create new growth and administrative changes for an effective benefit to the area. The expansion is intended to turn the region into Vietnam's own 'Silicon Valley', zoning areas to flourish schools, businesses, startups and incubators.
Even as Thu Duc City eyes economic development, the lack of dependence and focus on the One True God will keep this area in darkness. The Light of God needs to shine in Thu Duc City. Your prayers are needed. Thank you for your heartfelt prayers before the throne of God.
Points of Prayer
Many factory workers, business employees, teachers, day-laborers and poor live in this area. Pray as this sub-city represents many from the whole of Ho Chi Minh City, that God's promise of a Savior for 'all the people' would be true and His Kingdom come. Pray for this sub-city to be used for God's glory and He receive honor as One True God in the hearts of Vietnamese people.
Pray for young adults studying in the university village, and in other parts of Thu Duc City to be reached with the Gospel. Pray for students and laborers to rise up from among the people of this sub-city to share the Gospel with their family, friends and co-workers resulting in new churches.
Pray for the people trapped by the spiritual strongholds represented by Chùa Kiều Đàm, Hue Nghiem Pagoda, Miếu ngũ hành Tây A, Chùa Quoc Huong, Minh Dang Quang Pagoda, Chùa Diệu Giác, and Đình Bình Khánh and large idol shops and idol manufacturing locations in this sub-city.
Thu Duc City is a city within Ho Chi Minh City, comprised of what was formerly District 2, District 9 and District Thu Duc as of 3 years ago. These 3 areas note a population of over 1 million people.
This large area stretches to the northeast part of Saigon and encompasses those living in poor to luxury accommodations. Also, many expats live in this area with a good number of international schools as families are located here. New highways, new apartments, shopping malls and an above ground metro brings this sub-city closer into central activities as it continues to urbanize.
Two particular interests, a university village with 12 universities for college students and a large technology zone for manufacturing high-tech production are found in Thu Duc. Both university students and workers are found in masses.
All the people and all the city is looking for hope, peace, and salvation. They are waiting to hear from Believers, they are searching online with Bible-content videos, and in many cases ready to make a decision. This sub-city is in need of our prayers, for laborers and those who will make digital engagement available.
And the angel said to them, "Fear not, for behold, I bring you good news of great joy that will be for
all the people. For unto you is born this day in the city of David a Savior, who is Christ the Lord."
Luke 2:10-11
---

Download the Thu Duc prayer guide as a pdf here.
---