He's one of those who knows that life Is just a leap of faith
Spread your arms and hold your breath
Always trust your cape.
-Guy Clark, 'The Cape'
Clark is an American country / folk singer (secular) and the words to his song 'The Cape' have always made me smile.  Maybe it is because I was also one of those kids who climbed up on the roof believing I could fly.  I also appreciate the words of the song because I believe that this is a good description of the kind of faith we must have in following Christ.  Too often we are distracted by circumstances, difficulties, or just reality that cause us to shrink back from taking flight.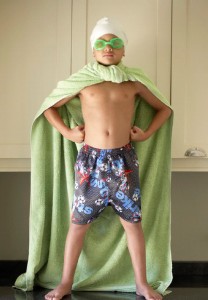 What then is this faith we need?  Thankfully, we have God's Word that tells us.  Now faith is the reality of what is hoped for, the proof of what is not seen.  Hebrews 11:1 (HCSB).  It is clear from Scripture that faith is in fact believing in what we have not seen.  Believing in something that at times seems ludicrous from the point of human understanding.  And the chapter that follows is replete with testimonies of great men and women of God who acted on their faith and were counted righteous for it.
This is the faith that we need to impact all of Vietnam with the Good News of Jesus Christ.  I am not suggesting that we place our faith in faith or that we promote some measure of Christianized new age visualization.  I am suggesting that we have to act on our faith and take risks.  We have to see with God's eyes the potential for a multitude of Vietnamese peoples praising and glorifying God before His throne.  We act on our faith because our faith is in much more than a cape.  Our faith is in the Most High God, Creator of the Universe, our Heavenly Father, the Great I Am.  It is this God who has made it plain to us that He desires none of the Vietnamese peoples to be lost but rather for all of them to repent and turn to Him through saving faith in Jesus Christ alone.
One of my favorite Old Testament stories is that of Jonathan and his armor bearer as they attack the Philistines at Michmash.  Starting with Jonathan's faith in God's ability to save, the enemy was sent packing.  Somehow I always envision Jonathan with a bit of a John Wayne drawl at this point as he says,
"Come on, let's cross over to the garrison of these uncircumcised men.  Perhaps the LORD will help us. Nothing can keep the LORD from saving, whether by many or by few."  1 Samuel 14:6
More than just bravado however, Jonathan's confidence is not in himself but in God.  It is his recognition that God has sufficient power to save and the confession that it matters not whether only the two of them attack or many.  It is this same faith that we need as we reach out to the Vietnamese peoples.  There are many obstacles to be sure.  There are cultural barriers, centuries of bondage brought about by the worship of spirits, opposition of families, opposition and persecution from authorities in many cases – but we must cross over those hills.  God is not affected in the least by these because He has the power to save!  God is ready to move forward in reaching the Vietnamese peoples with His Love and Salvation.  Will we move forward with Him or will we shrink back?  Let us truly be like Jonathan's armor bearer on that day, who said "I'm right here with you whatever you decide".  God's already decided, He wants them all to be saved – let's be about His work in reaching them!
Over the next few days I hope to start a few short posts of some wonderful Believers who are moving forward in faith to reach the Vietnamese peoples with the Gospel of Jesus Christ.  Over time we will try to also re-visit this theme of those who have taken a leap of faith trusting in their God.