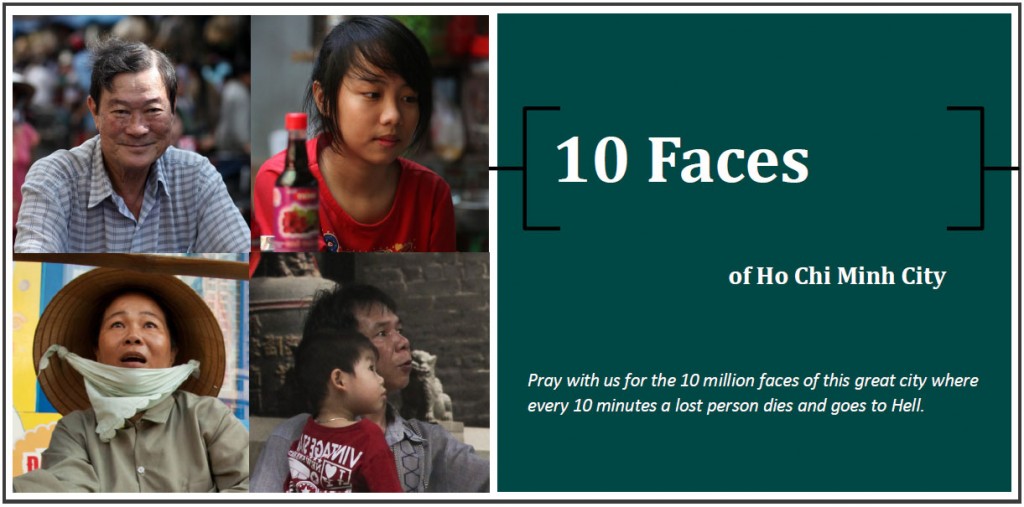 Find all the downloadable resources for the 10/10 Day of Prayer for Ho Chi Minh City at this page:
https://reachingvietnam.com/1010resources/
Linked on the page are two different versions of the Ten Faces of Ho Chi Minh City Prayer Guide (large for better printing and smaller if only viewing on screen).  You can also find two versions of promotional flyers to mobilize others to pray for Ho Chi Minh City.  Both a 'short' and 'tall' version are included to facilitate using these as bulletin inserts depending on the size of your bulletin.
Also on the resource page above are presentation files for the Ten Faces of Ho Chi Minh City.  These files are your best option if you are planning to share this prayer emphasis via projector or other on screen viewing with a group.  Presentation files are included in both PowerPoint and Adobe pdf formats.  Thank you for praying for the 10 million people of Ho Chi Minh City!