What can be done in 10 minutes time?  Seemingly quite alot.  If you Google the question, you will find a myriad of results.  The ubiquitous About.com comes up with a piece by Jennifer Wolf who has put together a list of "101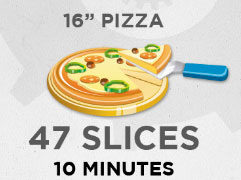 Things You Can Accomplish in 10 Minutes." (Not a very fun list btw, #1 is 'empty the dishwasher'; #83 is 'throw out old leftovers').  There's also a large number of people who seem to have found that one can greatly increase their professional productivity by focusing on critical ten minute tasks.  For the health-conscious there are various versions of 'The 10 Minute Workout.'  And QuickQuid, a loan company from the UK, has touted their 10 minute loan approval process by putting together an infographic on What Can Be Done in 10 Minutes full of quirky facts and world records like that of making 366 basketball free throws in 10 minutes; or eating 47 slices of pizza in 10 minutes.  Much more impactful than what can be done in 10 minutes however, is what can be lost in 10 minutes?
Some time ago as we were considering the mass and complexity of Ho Chi Minh City, our hearts were simply overhwlemed.  A visit to the city reveals perpetually crowded streets, constant construction, rapid development, the old and the new all jumbled together, temples and catholic churches, ancestor altars viewed from every house doorway as you pass by – – and people, people everywhere, the city is teeming with people.  Walking through the city gives you a sense of the people, but when you start talking the numbers it begins to get a bit fuzzy.  The unofficial population (both registered residents and non-registered) is estimated to be 10 million.  Ten million people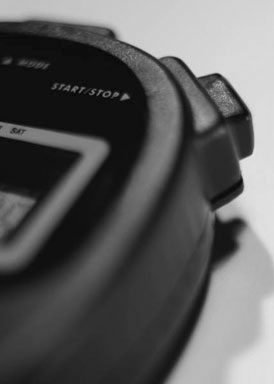 all in this one metropolitan area.  When we hear that number, how do we respond?  'Wow, 10 million people.  That's bigger than my hometown.'  How do we get a point of reference on the actual lostness, the need of 10 million people?  The 'aha' moment for us came when we began to calculate the lost people in the city.  Conservative estimates would give that no more than about 3% of the population in Ho Chi Minh City (or Vietnam as a whole) have a personal relationship with Jesus Christ.  If that's true, then 97% are those who have not believed and are condemned already.  They are lost and destined to an eternity separated from God.  Still a big number, 9,700,000 and still a bit hard to really relate.  So we began to do some more calculations and discovered that based on how many lost people are in the city, and factoring in how many people die in the city on average, we came up with a statistic that was easier to understand (albeit much sadder).  In Ho Chi Minh City, Vietnam, on average a lost person dies and goes to Hell every 10 minutes of every day.  Ten million people is pretty hard to conceptualize, but every ten minutes is all too tangible.  On Wednesday, October 10, 2012 we are promoting 10/10 Global Day of Prayer for Ho Chi Minh City to emphasize this need and call the Church to pray for God's Kingdom to advance in this great city.  Will you join us in praying?  Contact us for a prayer guide of the "10 Faces of Ho Chi Minh City" to use with your church, prayer group or individually.  You can also find all of the downloadable resources to help in praying for the 10/10 emphasis on our website here.
For God loved the world in this way: He gave His One and Only Son, so that everyone who believes in Him will not perish but have eternal life.  For God did not send His Son into the world that He might condemn the world, but that the world might be saved through Him.  Anyone who believes in Him is not condemned, but anyone who does not believe is already condemned, because he has not believed in the name of the One and Only Son of God.  John 3:16-18