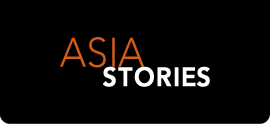 Asia Stories are great partners and passionate about telling the story of God's Kingdom at work in Asia.  Watch for an awesome story about Viet Nam from them queued to launch the first week of September.  Check out their site here and like their page on facebook to keep in the know.
From their own site – here's who they are:
​AsiaStories is published by the International Mission Board to communicate the work God is doing in Asia. It is part of the greater Commission Stories family.

We are trained storytellers, writers, photographers, videographers and designers who live in Asia. Our multimedia team tries to publish ideas that break stereotypes, challenge the status quo and spur you to know God.

Our purpose is to give voice to what God is doing among the peoples of Asia. We look at how God is speaking today across the continent and around the world. Whether it is through the joy on a new believer's face, the pain of persecution or the hopes of an underground house church — we believe encountering God changes lives.

Most media on this site is available for download and use. We hope you will use the photos, video, text and presentations to educate and inspire others. Join us in sharing how God is moving today among every nation, tribe, people and language.

For more information, email contact@asiastories.com.