Taken from the East Asian Peoples – 30 Day Prayer Guide for East Asian Diaspora Peoples.  Download the pdf of this page here.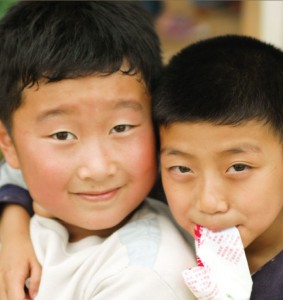 During the dark years of the Vietnam War, Chanh Le, the first Vietnamese pastor of Grace Baptist Church, Saigon, stood his ground and refused to hand the church building over to the government.  He felt that the land belonged to the church and thus to God.  When the war ended, the building still stood.  Grace Baptist Church has since planted a vibrant and growing network of Baptist churches.
Even with this rich legacy, less than 2 percent of Vietnam's more than 92 million people are Christian.  And despite this far-reaching network of churches, there is little established work among the Chinese living there.
Yet there are exceptions.  Willy, * a Chinese Vietnamese believer, was burdened with the lostness of a Chinese minority in Vietnam.  Using the last of his money, he hiked to a village of 400 people and began sharing with the chief.  God worked in a miraculous way.  A woman was healed, the entire village became Christian, the temple became a church, and God's Word spread to other tribes.  Today there are more than 1,200 believers among this people group.
There is still much to be done in Vietnam.  So many Chinese still need to hear and Chinese churches need to be planted.  Most live and work with little thought of eternity and with no one to plant the seeds of hope in their hearts.  Will you join us in praying for the nearly 2 million Chinese people of Vietnam?
* Names changed.
Prayer Starters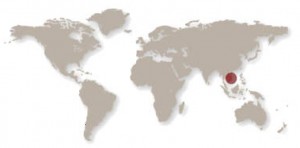 Praise God for the rich Gospel legacy in Vietnam, for the official recognition of the Baptist Convention in Vietnam and for the continual spread of the Gospel.
Pray for more Chinese-Vietnamese believers like Willy to take God's message of salvation to the Chinese throughout Vietnam and for new Chinese churches in villages and cities to thrive.
Pray for new training centers in Hanoi and Ho Chi Minh City.  These centers are training faithful Chinese who will take God's Word to the nations.  Pray that as they begin outreach right there in Vietnam, the Cantonese, Hokkien and Mandarin-speaking Chinese will have the opportunity to hear, believe and be disciple.