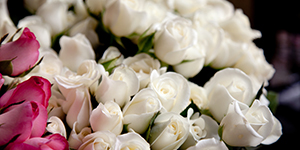 Day 13 of 31 Days of Prayer for Viet Nam
The burial of a family member is often not a one-time process in many Vietnamese families.  Because the worship of ancestors is so important, many Vietnamese people go to great lengths to preserve the bones of the dead.  The body is first buried in a regular casket at a location given by a fortune teller.  After three years, the body is exhumed and the bones are cleaned, perfumed, and placed in a small ornate box for reburial.
Pray for God to reveal the truth about the eternal resurrection of the dead to the Vietnamese people, and for Vietnamese Christians who must decline traditional rituals to find ways to show the love of Christ to their families.
Pray that God would destroy the bondage of superstitions and idol worship and reveal HIS truth to them.