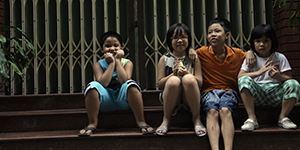 Day 30 of 31 Days of Prayer for Viet Nam
In many Asian cultures, family is integral in most parts of life.  This is also true in Vietnam where multiple generations often live in the same house.  Traditions, customs, and spiritual beliefs are passed down from generation to generation quite fluidly as grandparents, parents, and children live under the same roof.  When one family member chooses to follow Christ, conflict will often arise and might even cause the new Christian to be cast out of the family.
Pray for whole families to make the decision to follow Christ and to pass the gospel on to future generations.
Pray for churches to start from families who become followers of Christ.