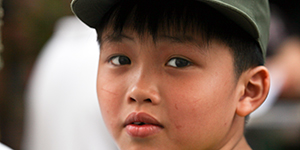 Day 11 of 31 Days of Prayer for Viet Nam
Vietnam is both a source and a destination for human trafficking of men, women, and children. Several countries, including China, Cambodia, Thailand, Malaysia, South Korea, and the United Kingdom, receive Vietnamese who have been trafficked for sexual and labor exploitation.  Vietnam also is a destination for children who are trafficked for the sex industry.  The causes of human trafficking in Vietnam are vast.  Many people are tricked into false marriages; others are enticed out of a situation of poverty or inability to find work.  Lack of awareness and a low education level also contribute to the dire situation of human trafficking in Vietnam.
Pray for the victims of human trafficking to escape their lives of slavery and to be able to recover emotionally and physically.
Pray for victims and perpetrators in the human trafficking industry to be changed forever by the gospel of Christ.