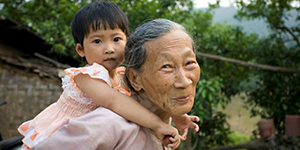 Day 19 of 31 Days of Prayer for Viet Nam
The Muong are animistic, worshipping numerous spirits, including the spirits of their ancestors, local heroes, the village, and the land.  Out of more than 1.6 million Muong people, only a small number are believers; however, church planting efforts have begun among this people group.
Pray that Muong believers will grow in their faith and overcome their fear of gathering together to worship God.
Pray that Muong believers will share the gospel boldly and that there will soon be groups of believers in every Muong village worshipping the Most High God.