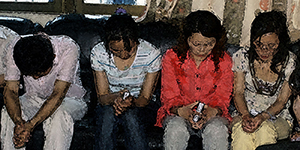 Day 14 of 31 Days of Prayer for Viet Nam
As more Vietnamese people come to faith in Christ, the need for unity among believers is crucial to getting the gospel to more people and planting more churches.  Already churches are working together, praying for each other, joining in trainings, and supporting one another.  As divisions in the church arise, it is crucial for problems to be resolved in such a way that God gets the glory.
Pray for church leaders from all types of churches to support one another in love and work together to spread the gospel in Vietnam.
Pray for churches in rural areas to build one another up and provide support when other churches face opposition from the community or the government.