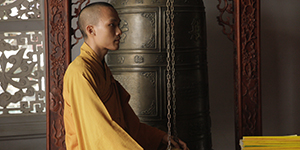 Day 5 of 31 Days of Prayer for Viet Nam
Buddhism practiced in places like Ho Chi Minh City, Vietnam, gets most of its influence from Chinese Buddhism because of the thousand years of Chinese control over Vietnam.  Though it is called Buddhism, like many other religions in Vietnam, the practice of Vietnamese Buddhism draws from many different things, from fortune telling to animism to ancestor worship. About 50 percent of the over 90 million Vietnamese people identify themselves as Buddhist.
Pray for the millions of Buddhists in Vietnam to find true joy and peace that can only come from God.  Many go to temples hoping to find happiness.
Pray for Christians in Vietnam to have many opportunities to share the gospel with Buddhists in a way that will speak to their desire for spiritual fulfillment.