Our vision is to see the peoples of Viet Nam reached with the Gospel, disciple and to facilitate the starting of multiplying churches among them – by any means possible.  Increasingly we know that means reaching out via mobile devices.  The South Asian Peoples group of the IMB have been doing great work in this area and developed the infographic piece below.
Follow this step by step to share the Gospel with Vietnamese people using the resources we highlight on our Share page here .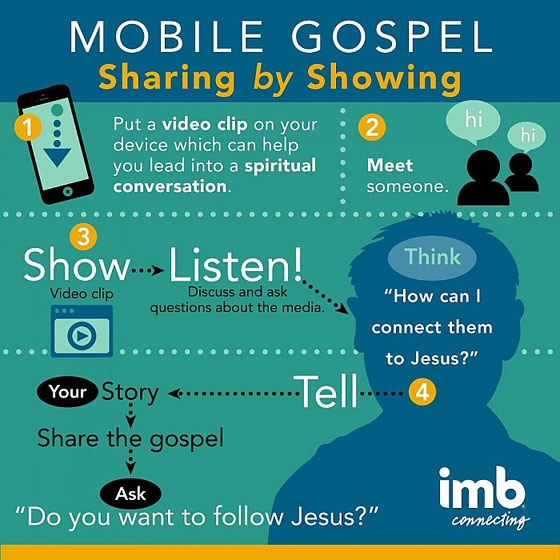 View more about South Asian Peoples work with Mobile Ministry and the original posting of the infographic above here.