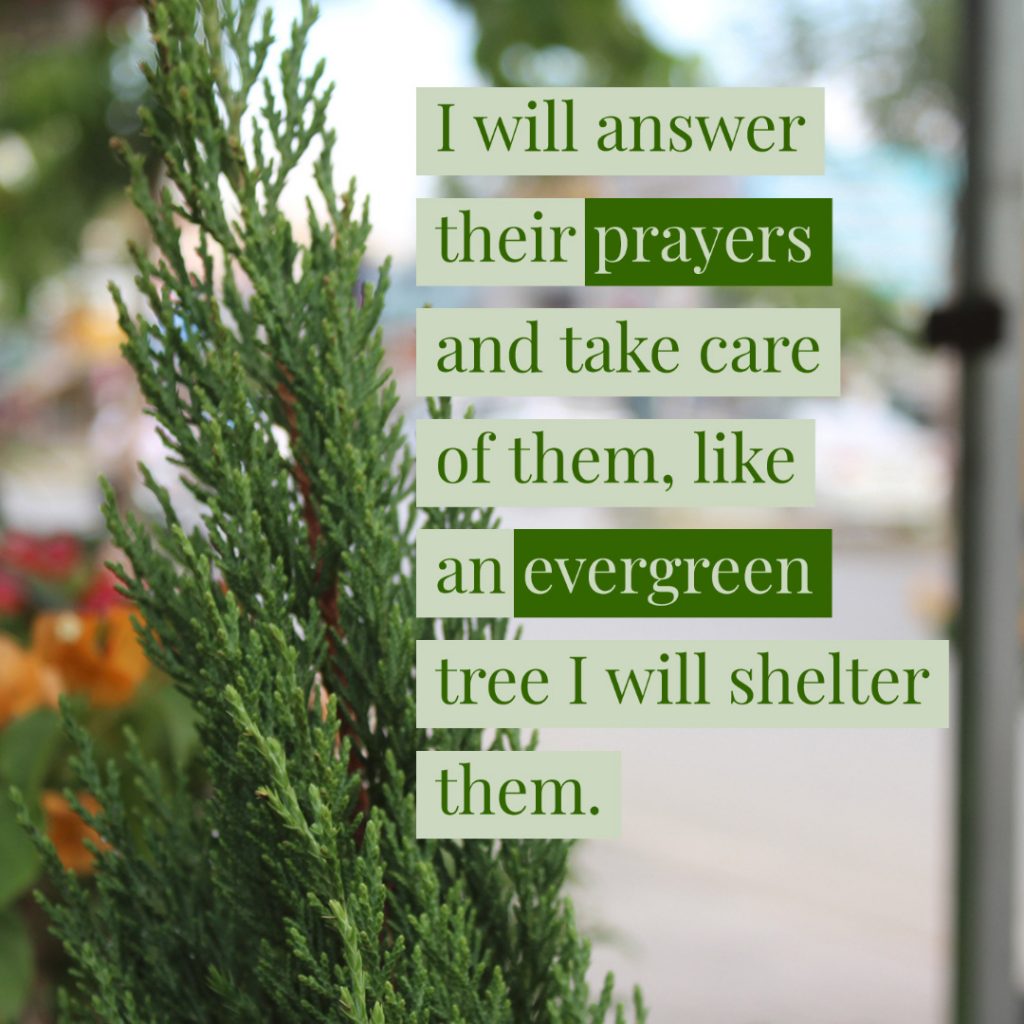 God says, "I will answer their prayers and take care of them.
Like an evergreen tree I will shelter them; I am the source of all their blessings." Hosea 14:8
Ever green, whether real or artificial —pine, spruce or fur, the living and lasting color represents life. Vietnamese are searching for life. Ask God to shelter, bless and answer their prayers with the joy of Jesus Christ's salvation. Pray for groups gathered to learn about Him to commit to becoming church together.