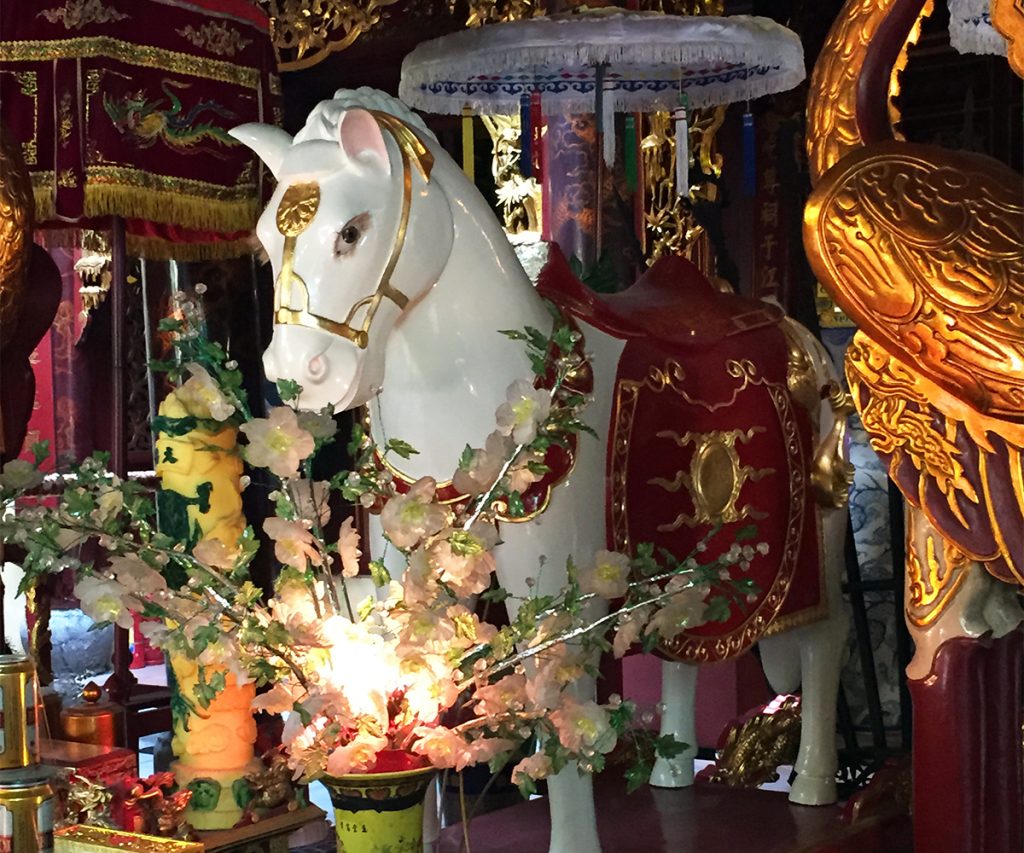 Many years ago, legend tells of a Vietnamese king who needed guidance, and a white horse suddenly appeared to make the way clear. In temples today, a white horse readies to be a guide to those who are lost and in need of help. It is made of wood or cement and does not move or think. Those who pray, burn incense, or lay offerings are seeking direction for their lives.
"I will instruct you and teach you in the way you should go; I will counsel you with my loving eye on you." Psalms 32:8
Ask God to make Himself known to Vietnamese wanting to know which way they should go in their lives. Pray for Vietnamese to have open hearts and answer His calling.