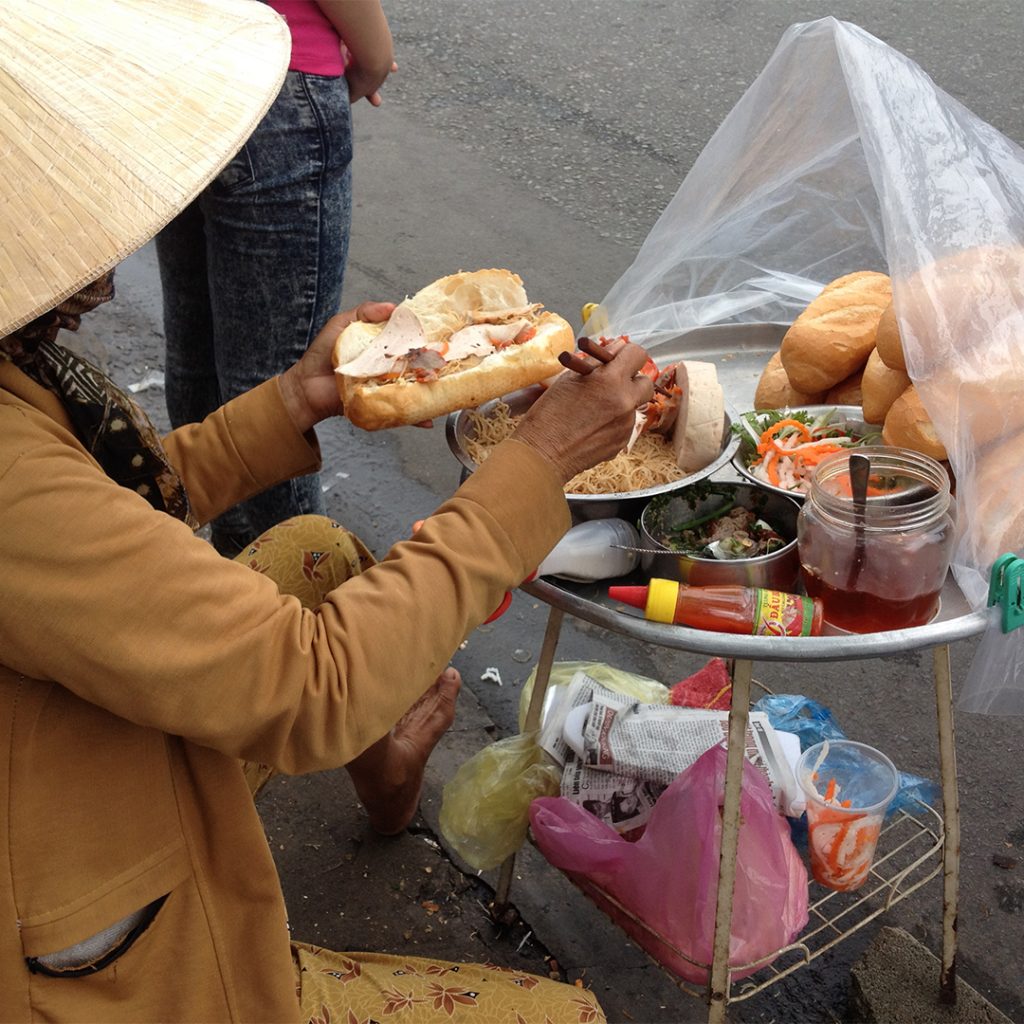 Along the street a very small banh mi (think baguette sandwich) seller readies pork and pickled carrots and cucumbers for her next customer. She trusts in her ability to make a sale.
We receive salvation when we stop trusting in ourselves and put our trust in what Christ did for us. Our salvation is a result of God's grace. It's based on what Jesus did for us on the cross. It has nothing to do with what we do for Him. We cannot save ourselves or earn God's approval through the good works we do.
Pray for Vietnamese to turn away from trusting in themselves and receive Jesus as Lord and Savior. Ask God to help those who have heard the Good News to love, serve, and obey Him for the rest of their lives.