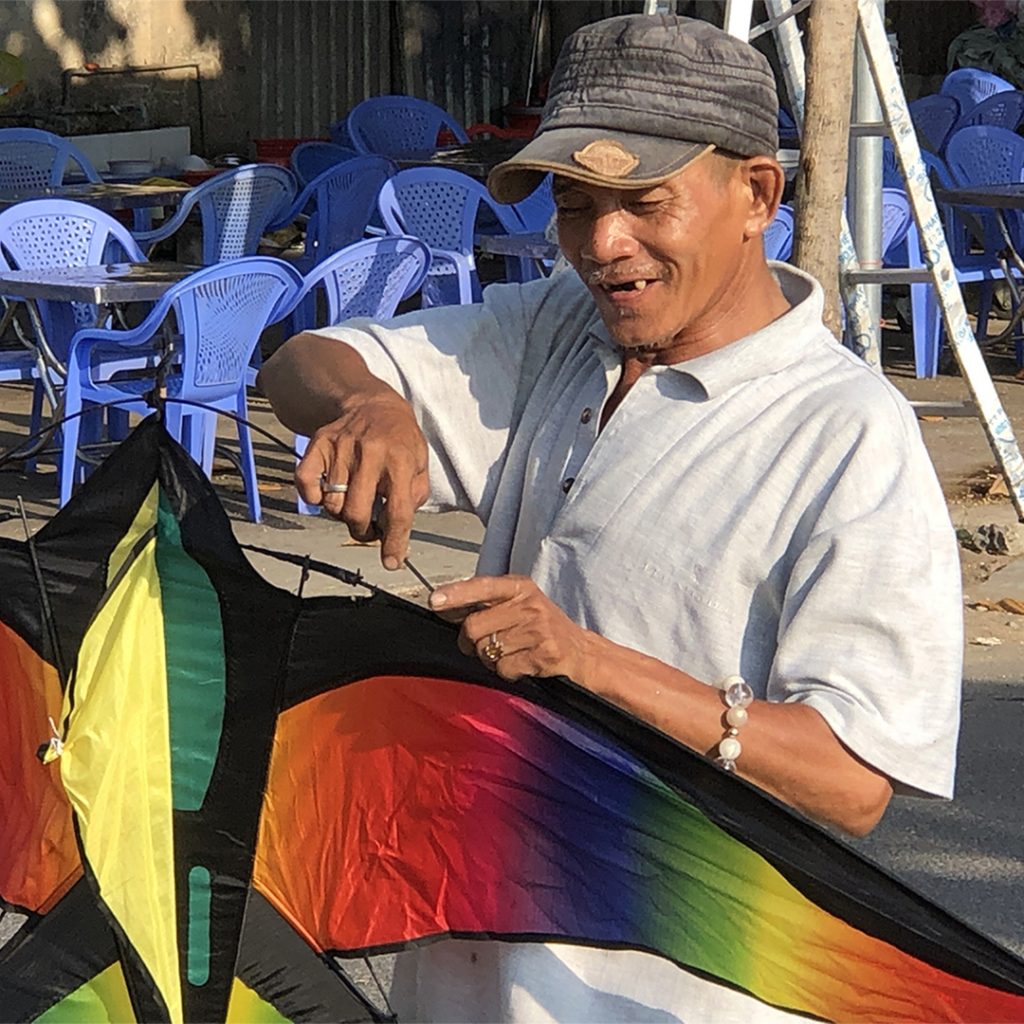 God knows me.
Along the Saigon River there are long stretches of grass where flying a kite along with good winds bring people together. The neighborhoods butt up against these parks and people come to relax for a few hours in the late afternoon until sundown. Trang comes with a happy heart to sell and help setup kites for many. He is known in the neighborhood.
"Lord, You have searched me and known me. You know when I sit down and when I stand up; You understand my thoughts from far away. You observe my travels and my rest; You are aware of all my ways." Psalms 139:1-3
Whether we are looking to know God or not, He knows us. He knows your true identity. You cannot hide from Him.  Pray for Vietnamese to grasp the knowledge that the One True God knows everything about them and loves them completely. Pray for Vietnamese to declare with confidence that they are unconditionally loved and accepted by our Heavenly Father.