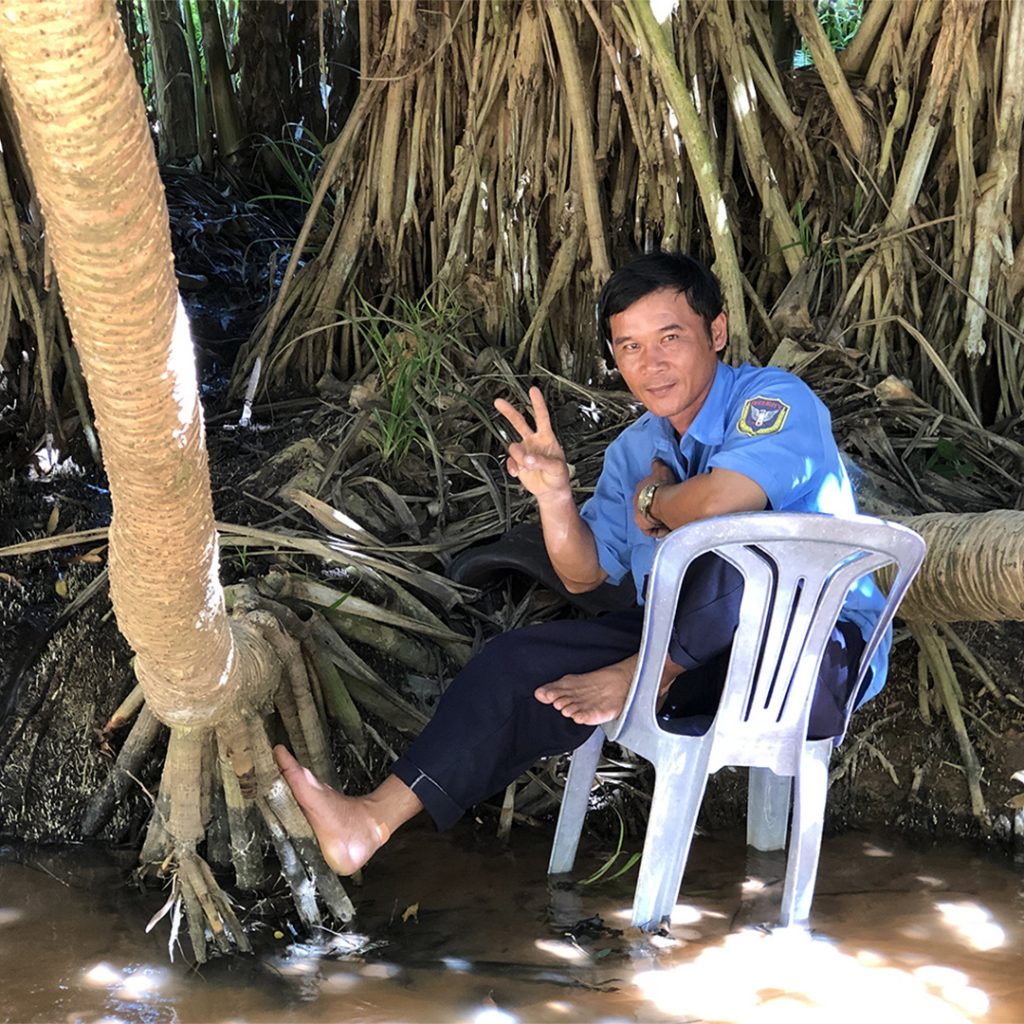 Tucked between the beach and a fishing village, Giang flashes a 'peace' sign to passerby-ers wading through a shallow stream flanked by colorful limestone formations. The quietness of the stream reveals only the sound of water falling at the end of the trek, solace for the journey. We all want peace, yet we can allow other distractions to overtake our attempts to secure it.
John 16 – "I have told you these things, so that in Me you may have peace. In this world you will have trouble. But take heart! I have overcome the world."
Vietnamese are looking for peace in their lives. Ask God to bring peace to the lonely and broken-hearted today.