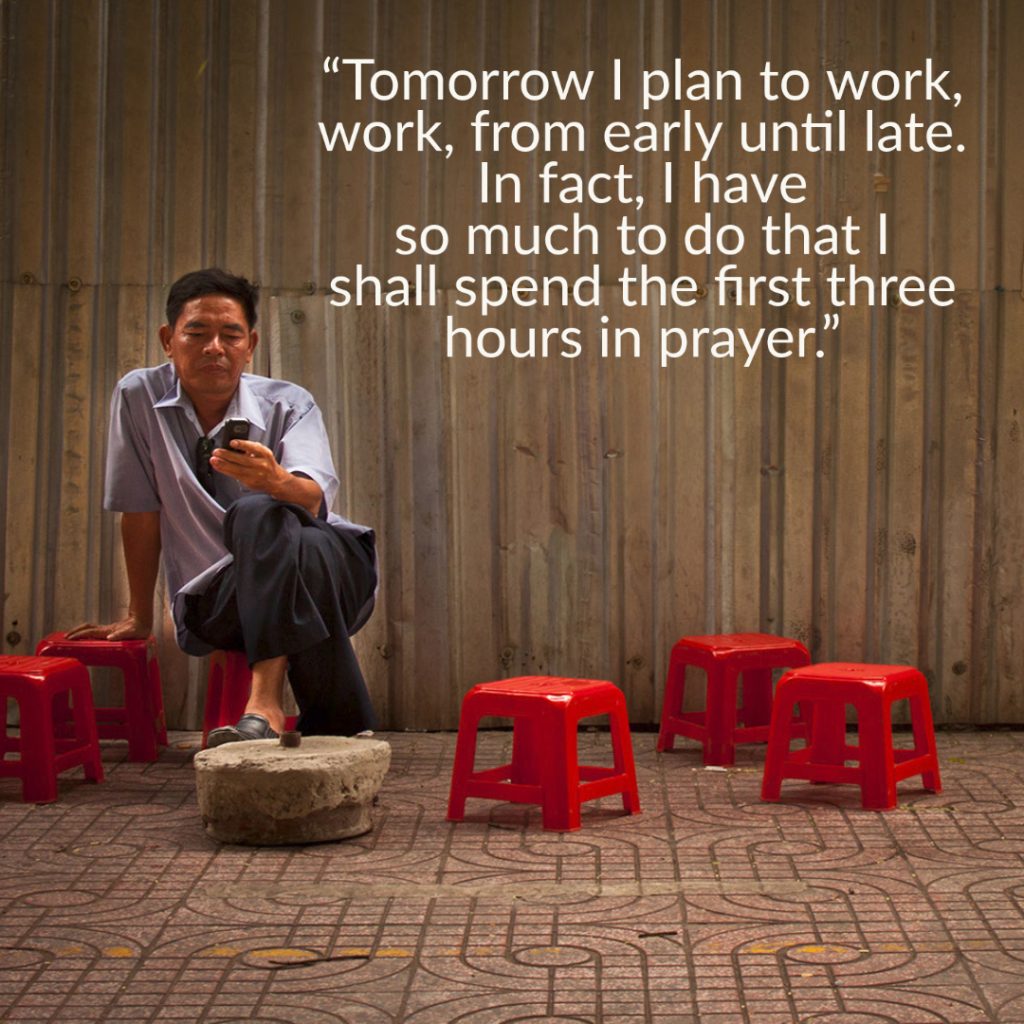 "For as heaven is higher than earth, so My ways are higher than your ways, and My thoughts than your thoughts." Isaiah 55:9
Is your day so busy that you need to talk to God about it? Whatever each one of us are doing right now, are we ready to allow God to step in and interrupt our lives? We have to be ready to see God advancing and not turn our back on His intervention.
"We can either resist or surrender to divine disruptions…" [Shirer -Elijah]
Pray for Vietnamese to see the opportunities God uses to disrupt their lives—and these days there are many— and for complete surrender to Him.