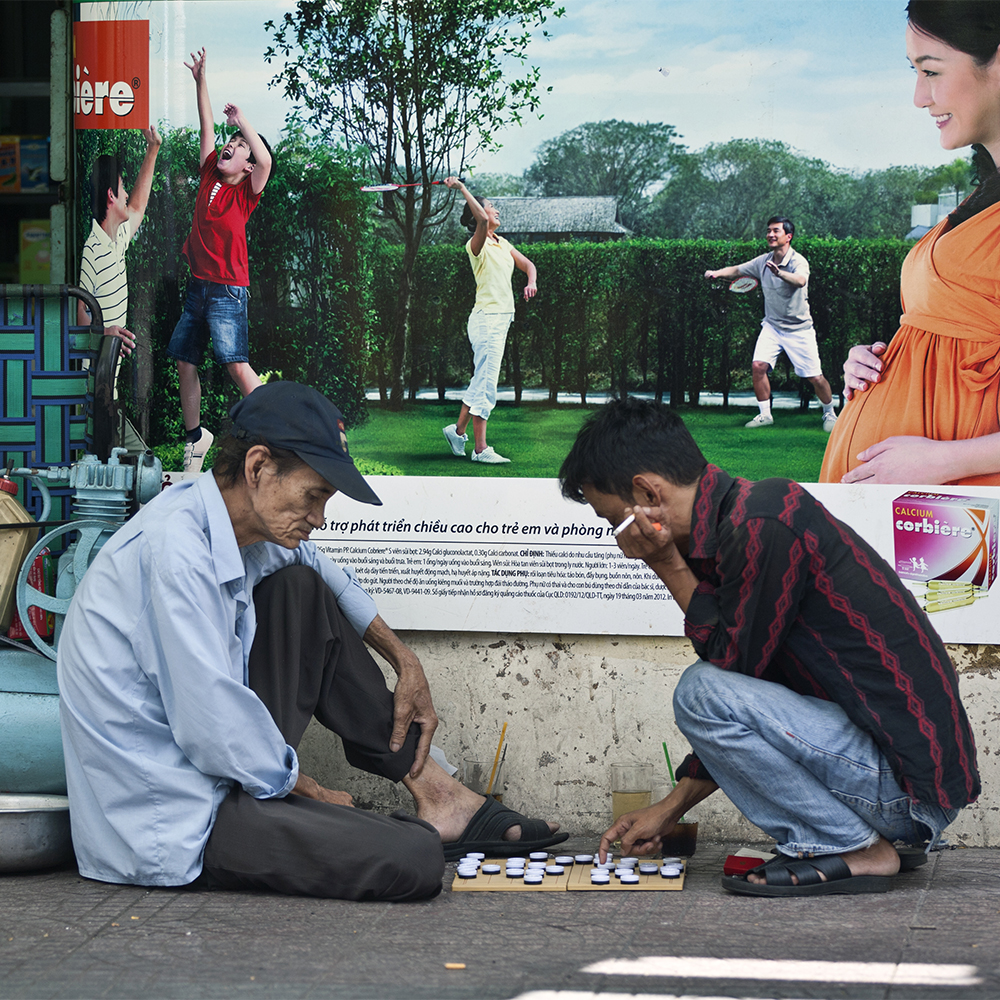 Elephant chess played anywhere, including on the sidewalk. These days no one is out enjoying a game, as strict directives keep Vietnamese indoors.
"You will show me the path that leads to life; Your presence fills me with joy and brings me pleasure forever." Psalm 16:11
Ask God to encourage Vietnamese believers ministering to other believers, neighbors, and those in need. Pray for God to bring them joy in the midst of hardship.