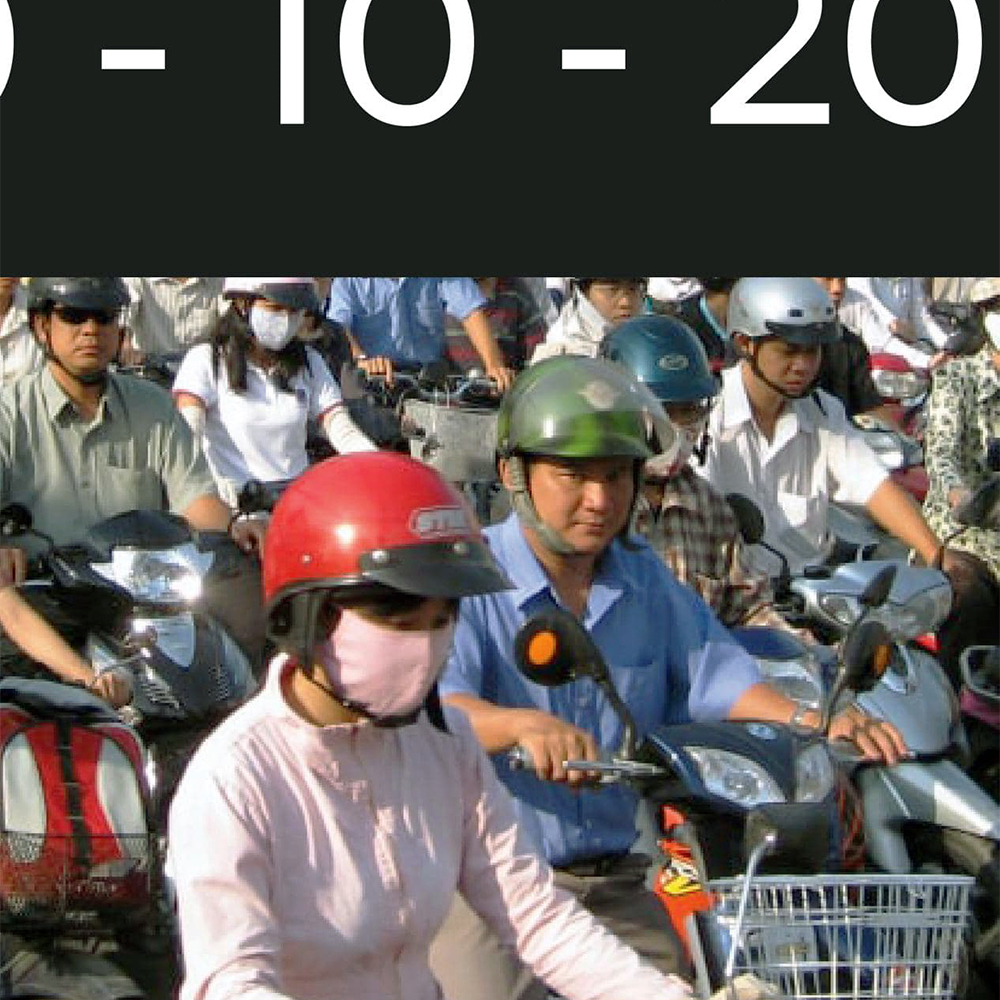 Day 2 – 2 of 10.
Met on the Road. After graduating high school, Quyen moved to the city from the countryside, 6 hours away. She lives with four other girls her age in a small, rented room. They all sleep on mats that they roll out on the floor at night. Before the Covid restrictions started she was working at a coffee shop and taking classes. With the current restrictions she spends all of her time in her room taking classes online. She really likes to study English but feels embarrassed whenever she tries to speak English. She hopes one day to be able to get a job that allows her to travel, maybe even internationally.
Quyen likes music and movies and spends a lot of time on social media. She's open to new ideas but doesn't want to be constrained by what others think. Quyen feels the most important thing is to love others and accept everyone. She wants that same acceptance for herself. While Quyen looks for better things in the future, she is generally happy with her life and doesn't feel the need to change.
"Because you are lukewarm, and neither hot nor cold, I will spit you out of My mouth." Revelation 3:16
"For the time will come when they will not tolerate sound doctrine, but according to their own desires, will multiply teachers for themselves because they have an itch to hear something new. They will turn away from hearing the truth and will turn aside to myths." 2 Timothy 4:3-4
Pray that God will break through the barrier of apathy for Quyen and others like her in the city. Pray that as they look and explore new ideas they would be drawn to the message of Jesus Christ and see the urgency of responding to Him.
Pray for those just starting out in the adult season of their life as they begin to make important choices that will shape their future. Pray that they will be confronted with the Gospel through online and social media channels. Pray for many like Quyen who have lost work and income because of the current Covid restrictions in the city. Pray that God will use this crisis to shake their confidence in relying on themselves or their own plans and draw them to find their confidence in Him.