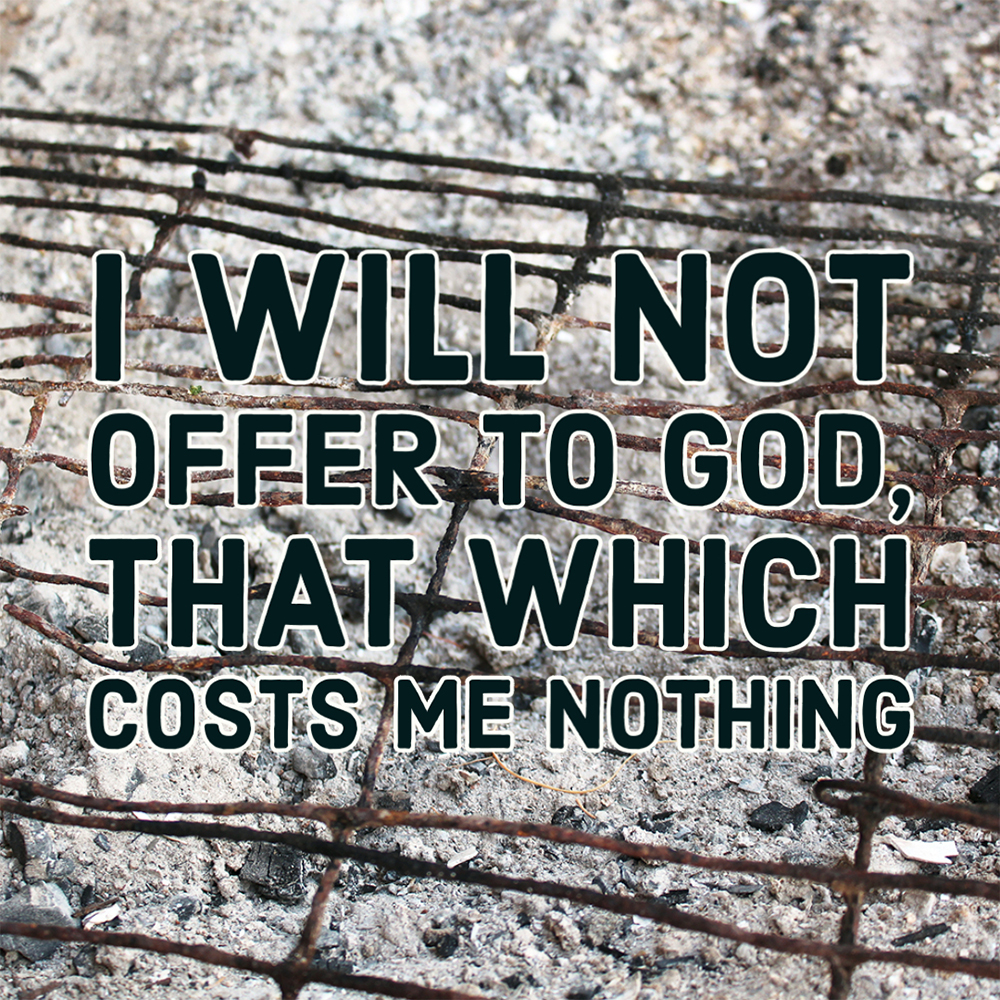 We do not offer animal sacrifices today, but we still have sacrifices to make.
2 Samuel 24 tells how David obeyed God, instructing him to build an altar on a threshing floor. When David was offered the threshing floor for free, David rightly replied, "No, I will surely buy it from you for a price, for I will not offer to God that which costs me nothing."
"You also, as living stones, are being built up as a spiritual house for a holy priesthood, to offer up spiritual sacrifices acceptable to God through Jesus Christ." 1 Peter 2:5
David took this downward experience of falling short and punishment and turned it into a worship experience that we can all learn from. God accepted David's sacrifice and honored his desire to be in right fellowship with Him.
It always is when God's followers draw near to Him, acknowledge, and repent. Thanks be to Him who gives us a path back. Give thanks to God for His plan of salvation in your life and for the world.
Pray for Vietnamese who are not in a relationship with God. Ask the Holy Spirit to convict and bring them to repentance for we know God will be waiting for them.