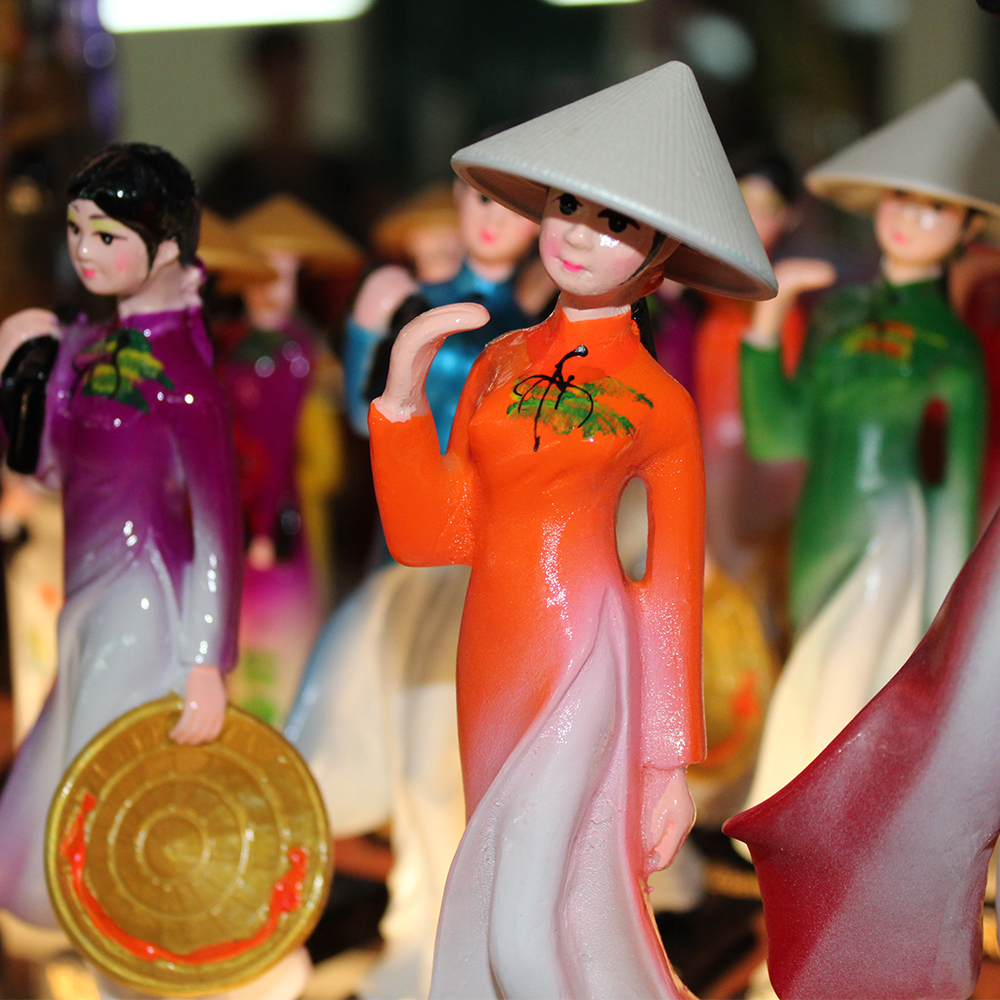 Vietnamese dolls featuring the traditional ao dai dress and non la hat, worn mostly for special occasions by females can be found in markets and gift stores.
Four females are noticeably included in Matthew's genealogy of Jesus: Tamar (1:3), Rahab (1:3) and Ruth (1:5), and 'the wife of Uriah,' presumably Bathsheba (1:6). All four were involved in scandal yet remain prominent in the list, tracing Jesus back to David and then to Abraham. The New Testament is the gospel of the second chance, just as we can also receive our second chance because Jesus came to redeem. Redeem us. Redeem Vietnamese.
Praise Jesus for Christmas coming, and our chance to give glory to our redeeming Savior. Pray also for Vietnamese to find Jesus' redemption this Christmas season, all for God's glory.