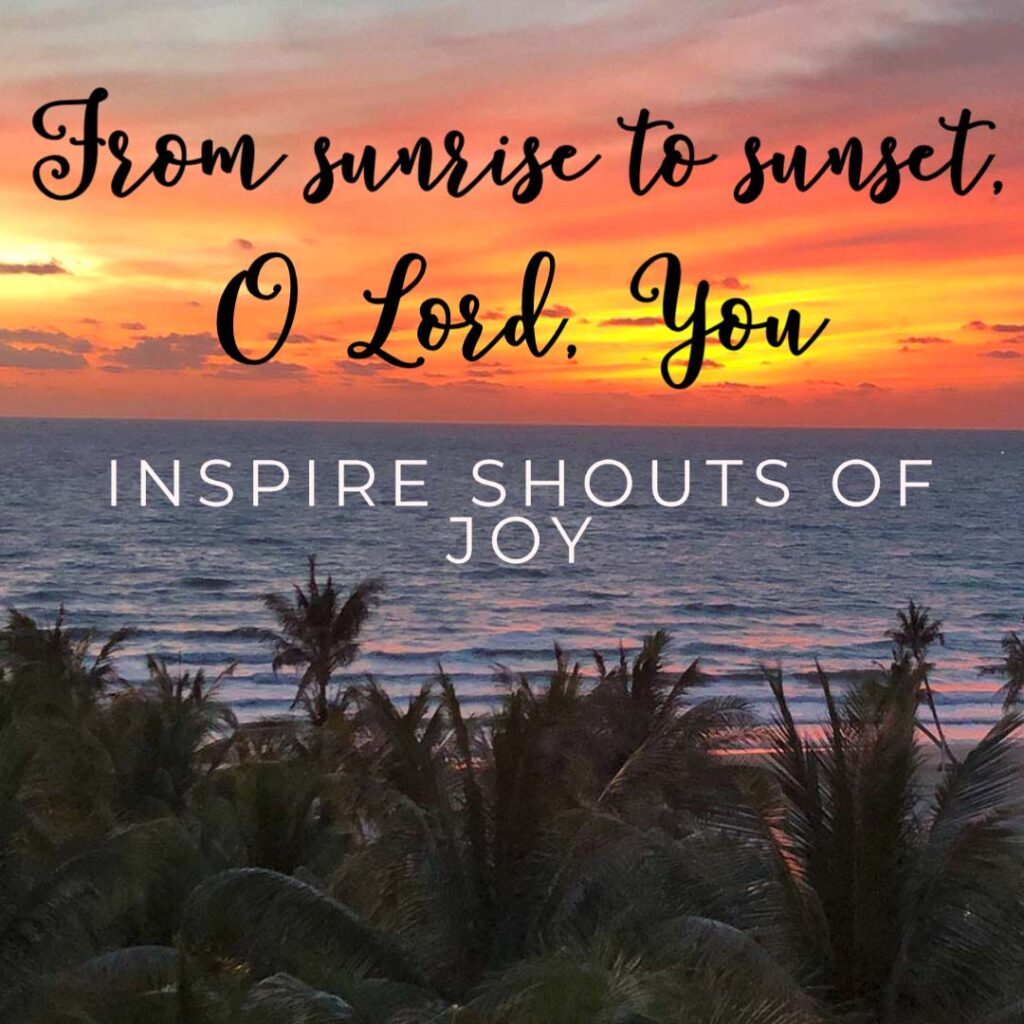 "Those who live at the ends of the earth stand in awe of Your wonders. From where the sun rises to where it sets, You inspire shouts of joy." Psalms 65:8
When we start our day abiding in God and we strive to continue to have that relationship all day-long, our day's finish is more apt to be full of peace and joy. It's not an easy task because we are tempted and tossed by life around us. It is a discipline that requires a choice.
Pray for Vietnamese believers to make the choice to be obedient and follow His word by abiding in God. Ask the Holy Spirit to turn thoughts to Him and words and actions to follow.