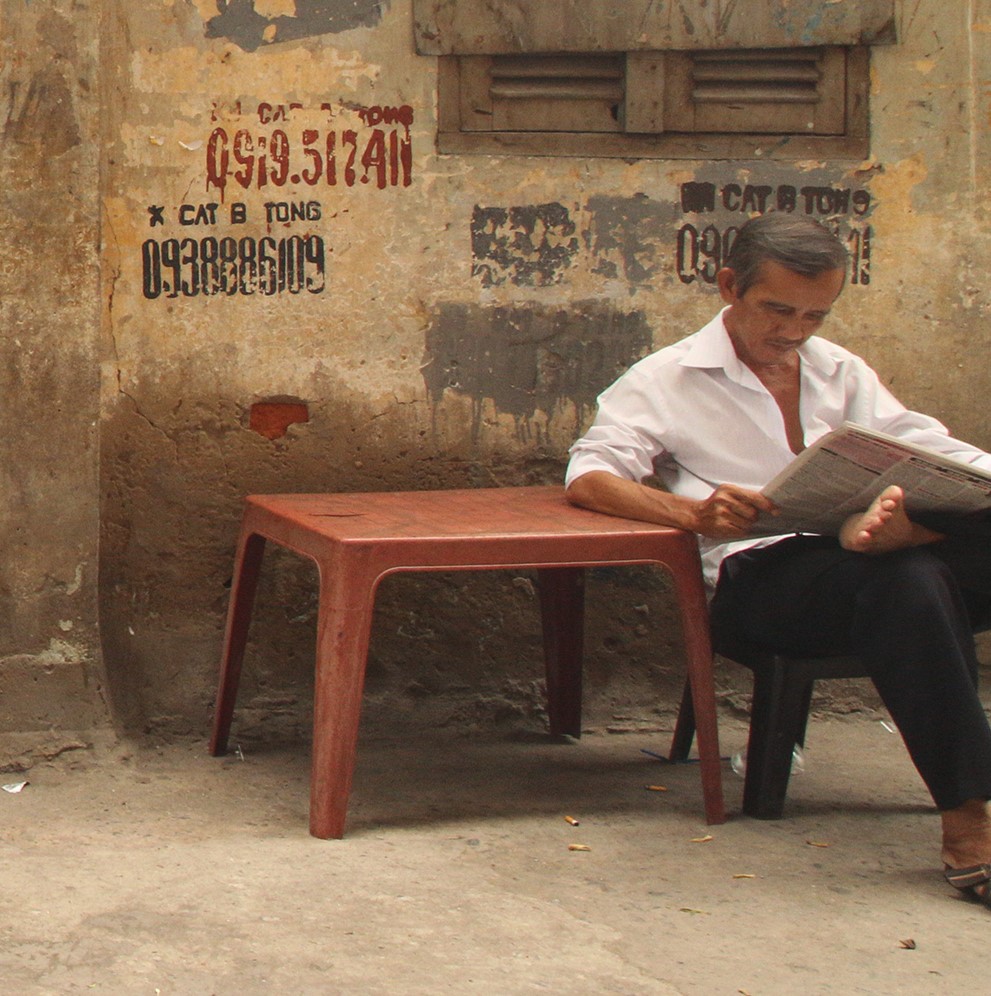 Writing and numbers on this wall advertise for businesses and workers. It's prominently displayed but easy to ignore.
A king of ancient Babylon was terrified when a man's hand suddenly appeared, writing a warning message on his palace wall. The Bible records this scene in Daniel 5 at a lavish party. God's interpreter, Daniel, gives the meaning and warning to the king, which is ignored.
Everyday we let slide language that denigrates our Mighty God, values that are lowered than years before, actions that are not obedient to God's word.
"All a man's ways seem right to him, but the Lord evaluates the motives." Proverbs 16:2
Don't ignore God's word that you receive in your heart. Pray for Vietnamese to understand the Holy Spirit's prompting to repent and accept God's gift of salvation.