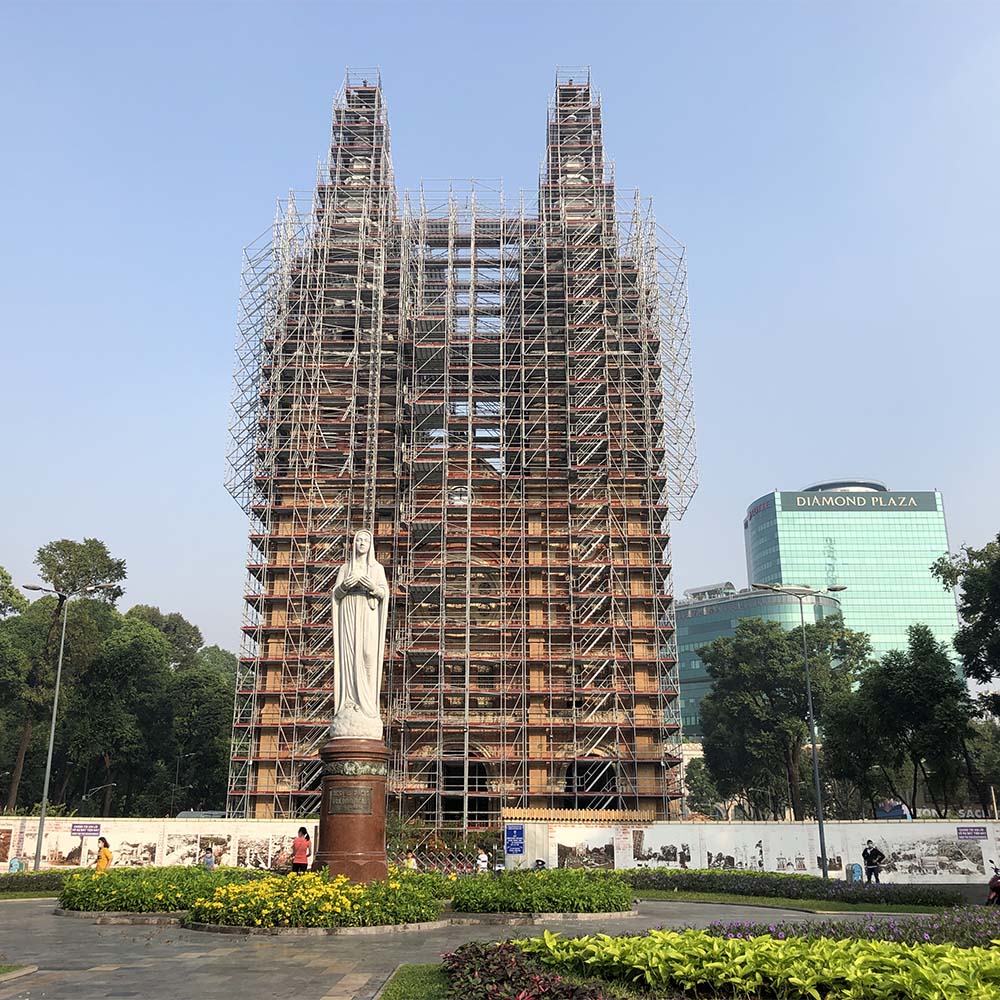 Labor continues on restoring Notre Dame Cathedral of Saigon.
In the Book of Nehemiah (chapter 2:7-8) Nehemiah faced a building project that would require resources far above what he had, and because he had planned ahead to know what preparations would be needed, he was able to ask the king and his requests were granted.
Costs in time and money must be considered for projects.
Jesus said, "For which one of you, when he wants to build a tower, does not first sit down, and calculate the cost to see if he has enough to complete it?" Luke 14:28
Praise God for His provisions for projects beginning in the next few weeks. Pray for Vietnamese Believers to be committed to see several projects to the finish.