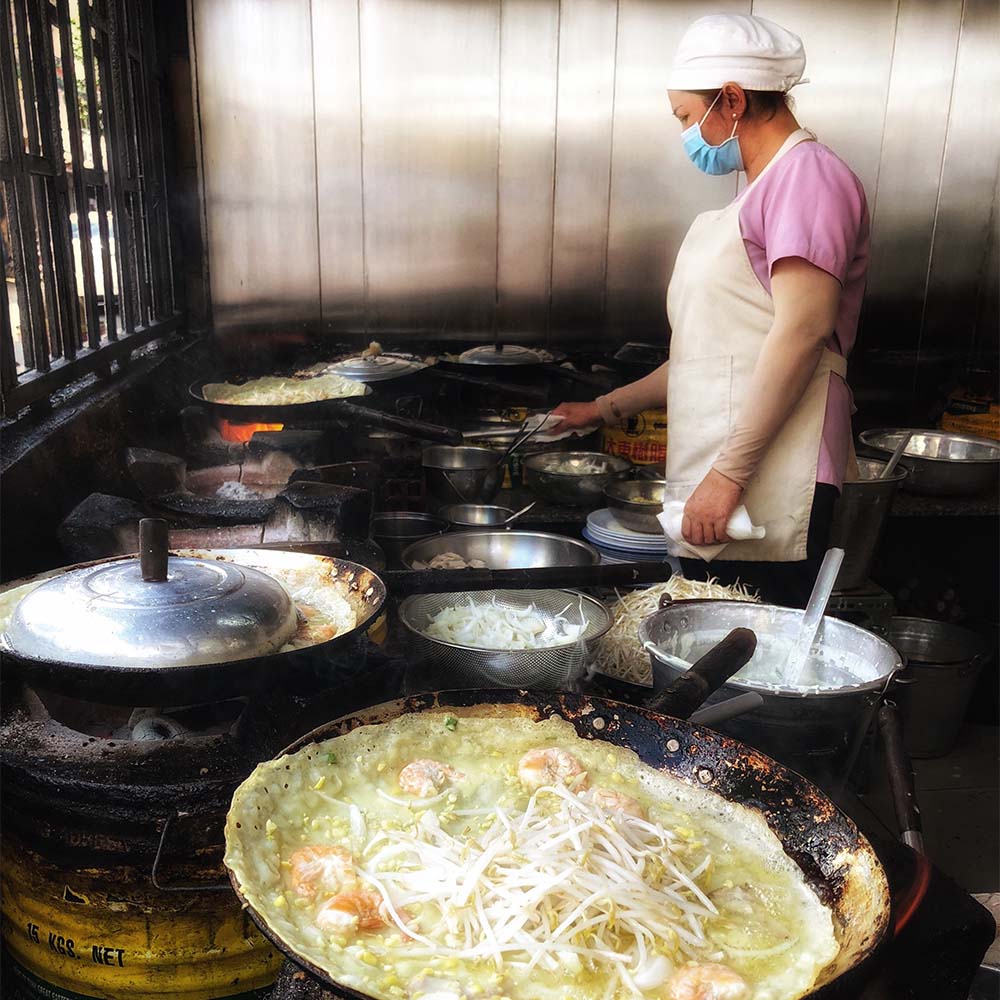 Xanh multi-tasks watching over several pots and pans to serve her customers ban xeo, a savory dish somewhere between a crepe and an omelet made with rice flour and coconut milk.
At the beginning of the chapter in Acts 6, concern over widows receiving food was increasing. Verse 3 records that a group of men were appointed to take care of food distribution. "Therefore, brothers, selection from among you seven men of good reputation, full of the Spirit and wisdom, whom we can appoint to this duty.
Every day, someone feels unseen, overlooked, though we are looking right at them. Ask God to open eyes to see what He sees and for us to respond with His Spirit and wisdom. Pray for unbelieving Vietnamese to know God sees them.