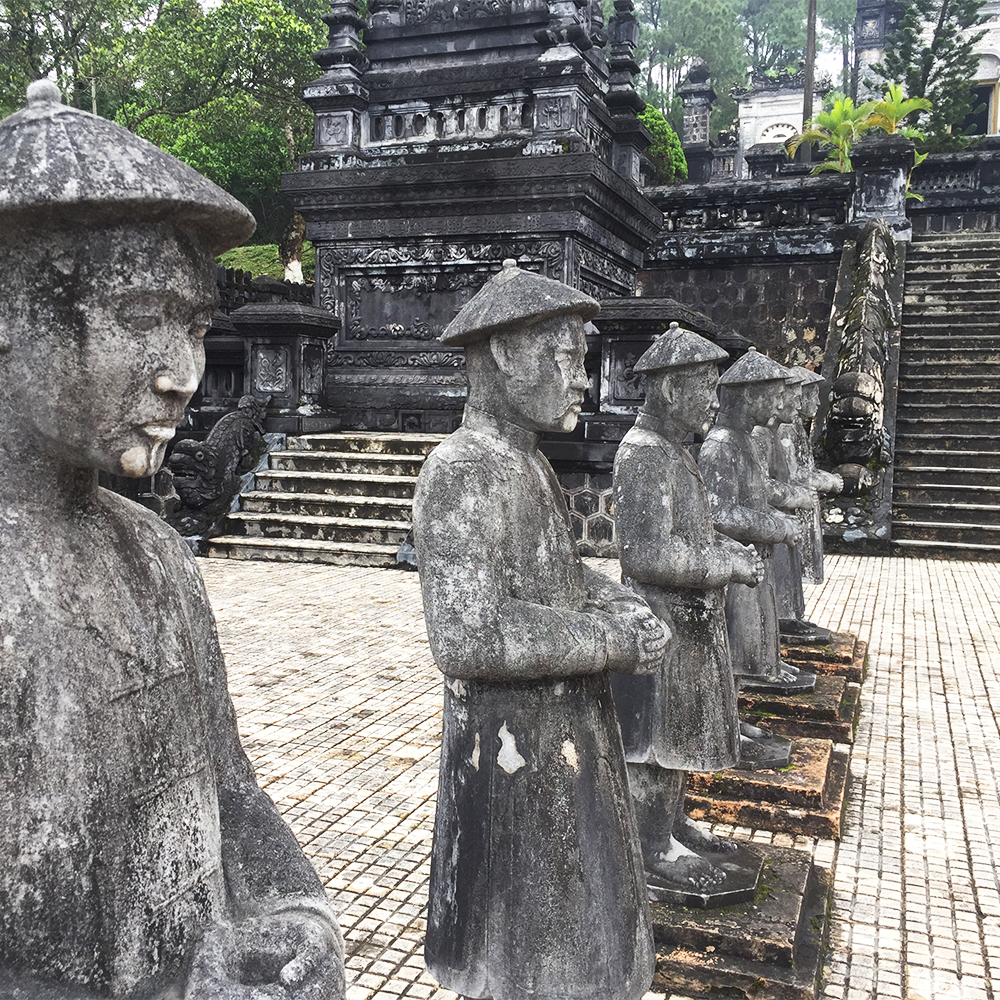 Mandarin soldiers stand guard over Emperor Khai Dinh's tomb outside of Hue, Vietnam.
"Stay Alert! Watch out for your great enemy, the devil. He prowls around like a roaring lion, looking for someone to devour. Stand firm against him and be strong in your faith." 1 Peter 5:8-9
Peter wrote this passage of Scripture to those believers persecuted for their faith in New Testament times. The verses continue to speak to all believers today, as we face temptations and distress in daily life.
God, please remind a Vietnamese believer today to stand firm in their faith and know You are victorious all circumstances.