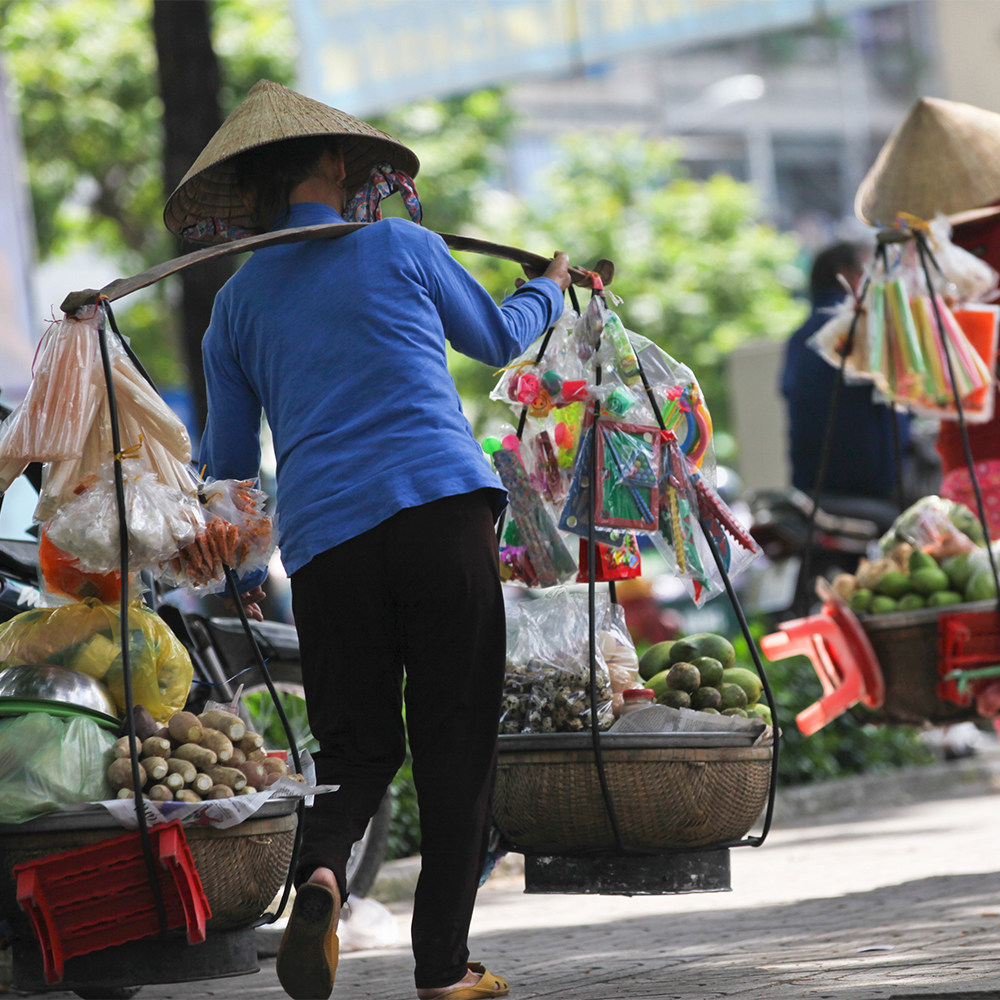 Vendors balancing fruit and goods to sell to customers traverse a narrow path.
Have you found the small gate? The narrow road? How blessed you are, as Jesus says, "The gateway to life is very narrow and the road is difficult, and only a few ever find it." Matthew 7:14
Ask the Holy Spirit to reveal those He is urging to the narrow path to find a believer to talk to today. God, use believers to make Your Presence known and unbelievers to find You.