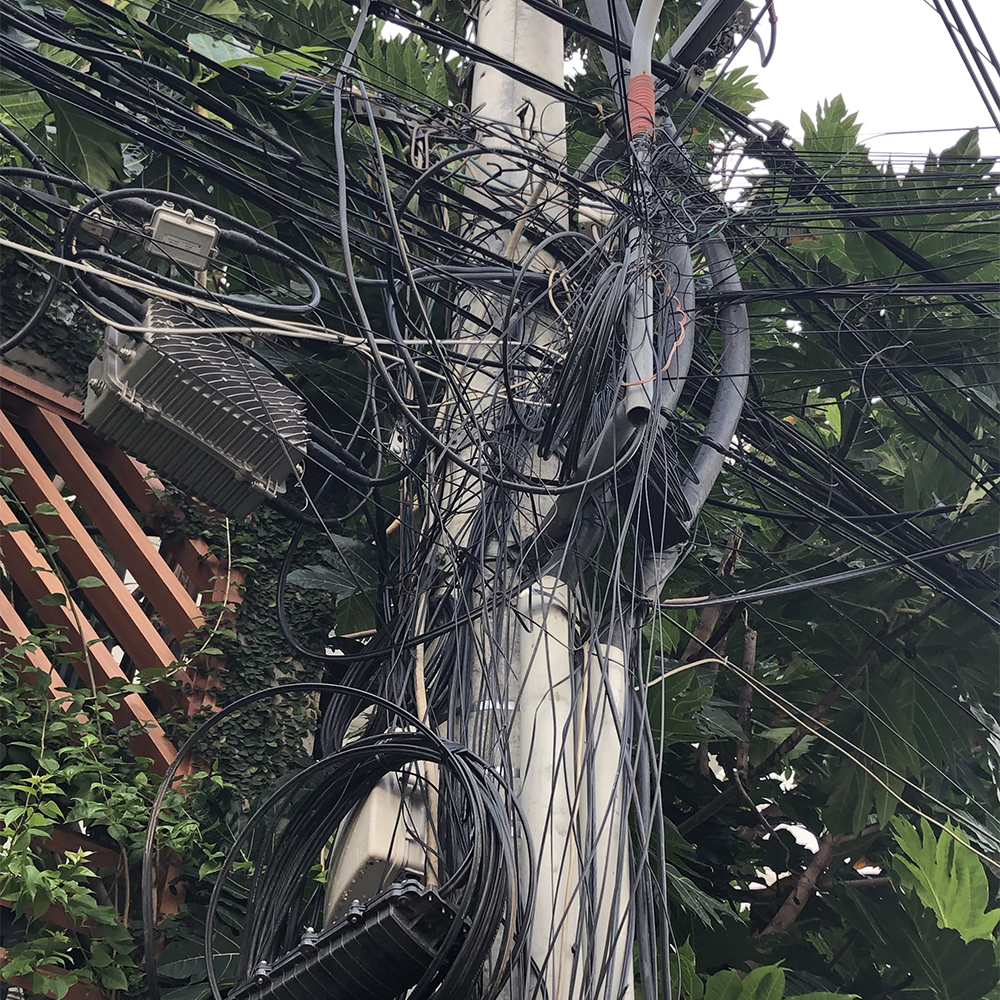 Electrical lines in Saigon are found in a tangle of mess that seem to be going and coming from all directions.
In John 10, Jesus is engaged in a heated exchange with the religious leaders of His day. Later, His statement in John 14:6, "Jesus told him, 'I am the way, the truth, and the life. No one comes to the Father except through Me.'" is clear that there is no other religious beliefs or philosophy that leads to God.
Pray for Vietnamese who have heard the Gospel of Jesus, want to accept His gift of salvation, but only add to their current belief system. Ask the Holy Spirit to make their minds clear as to understand that only in Jesus is there a way to God.