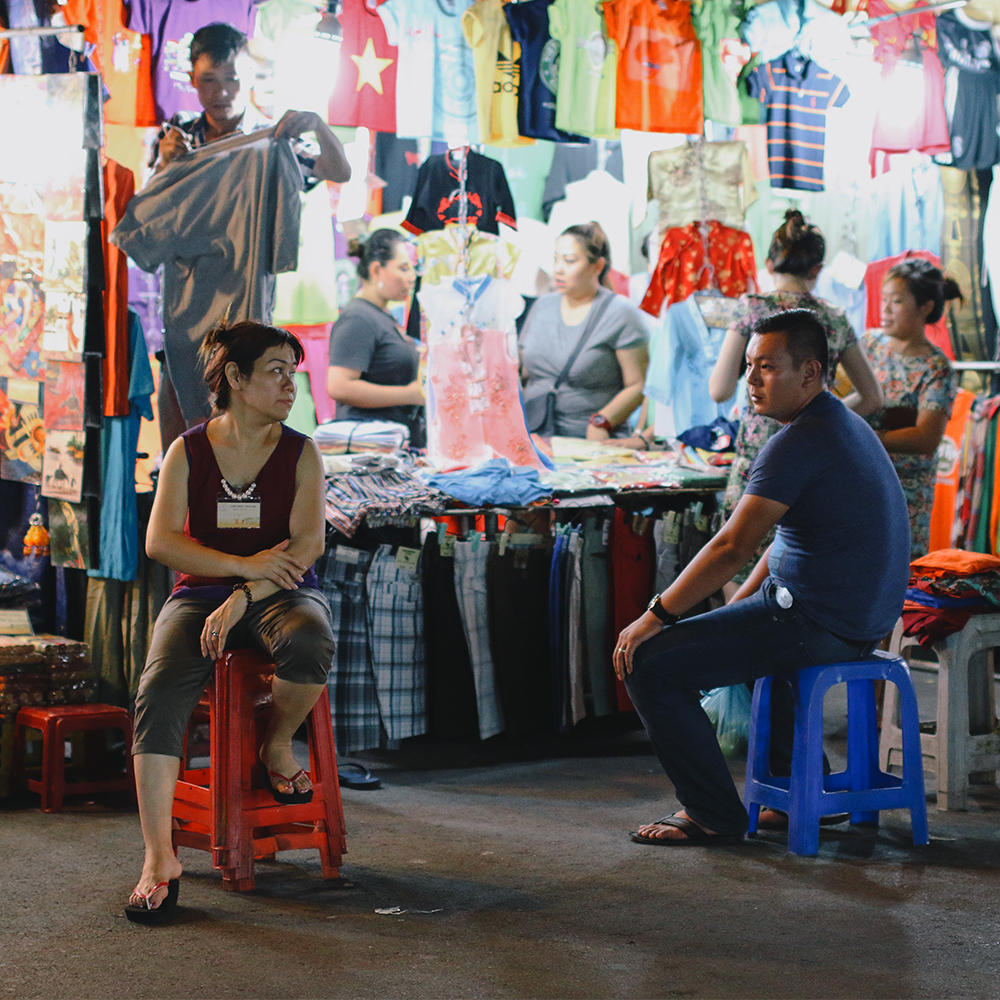 Hanh Thong Tay night market sellers await customers to sell their goods. For $5 you can bargain to get yourself as many as 3 t-shirts. The price tells the quality.
"He said to him, "Love the Lord your God with all your heart, with all your soul, and with all your mind. This is the greatest and most important command." Matthew 22:37-38
God is concerned about quality in our lives. When we are reading our Bible, do we meditate and consider what we are reading? Are we striving to understand who God is in His word? How to apply His word to our lives? Or are we hurrying through to finish the allotted time we have given Him?
Pray for Vietnamese Believers to meditate on His word and fill their minds and hearts with His will for their lives.