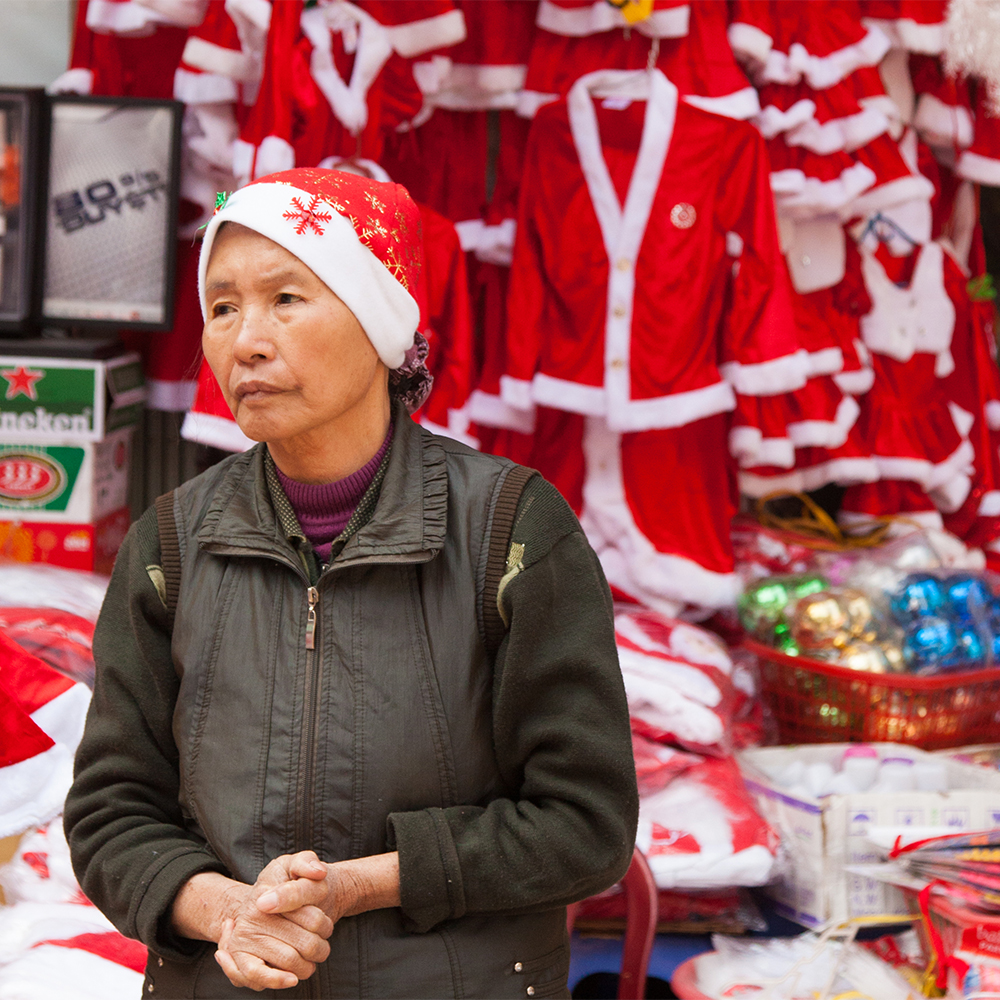 A small Christmas decoration seller anxiously looks for her next customer, hoping that she can sell her merchandise this holiday season.
When we place our faith in Jesus, the Son of God, and commit to follow Him, we have hope. The weary world is looking for something to place their faith in—sometimes it is themselves and sometimes it is in other people and things.
"May the God of hope fill you with all joy and peace in believing, so that by the power of the Holy Spirit you may abound in hope." Romans 15:13
Pray for Vietnamese believers to be overflowing with hope this Christmas season that non-believers would want what Believers have.