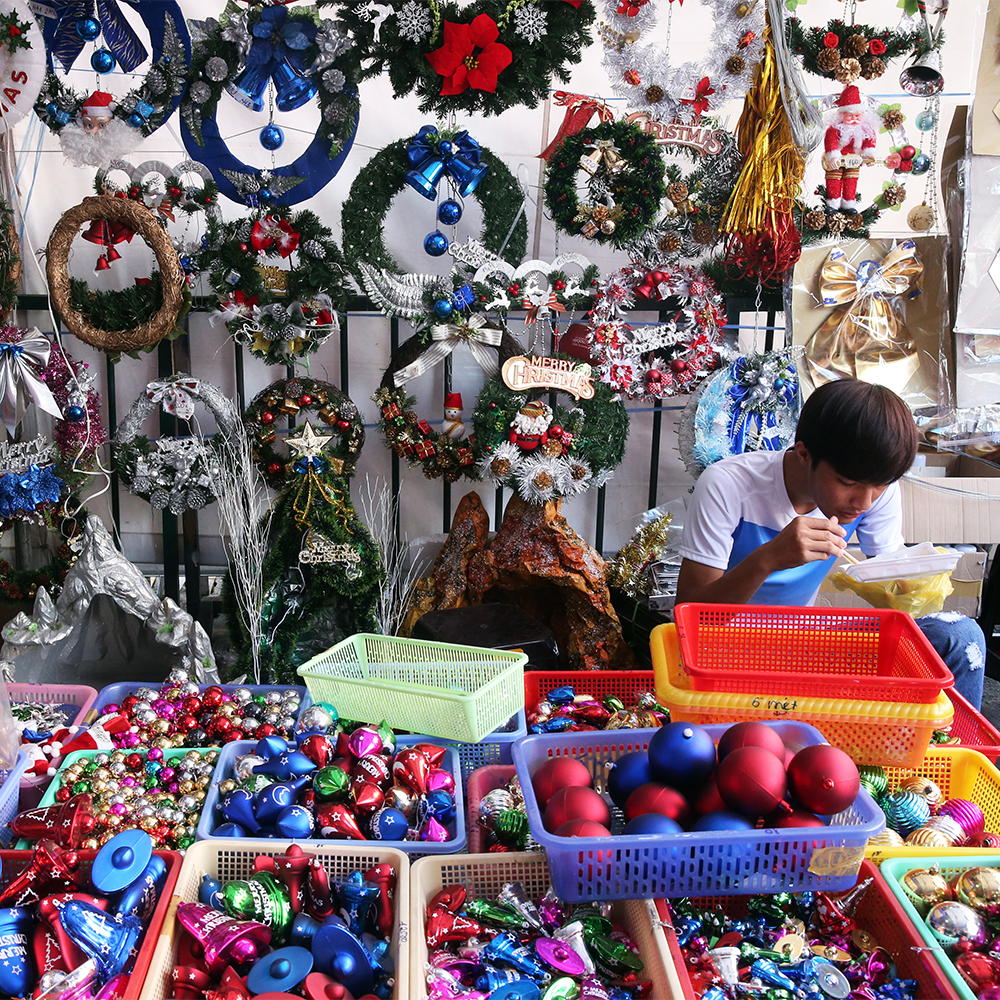 Decorations abound in Vietnam, where Christmas is looked forward to even though schools and businesses are open as usual.
Joy is the ability to find contentment, peace and hope in God no matter what happens in our lives. Joy is the ability to say that God loves me, is with me and will guide me. Joy is a constant sense of God with us even in the midst of the ups and downs and ebbs and flows of life. Joy is the great gift that the angel offered to the Shepherds. Joy is the ability to recognize our blessedness even when there seems to be no tangible exterior evidence to support such a claim.
"The angel said to them, "Fear not, for behold, I bring you good news of great joy that will be for all the people. For until you is born this day in the city of David a Savior, who is Christ the Lord." Luke 2:10-11
Pray for joy to abound in Vietnam. Ask God to bless Vietnam with the joy of Jesus coming to earth as Savior and Lord.