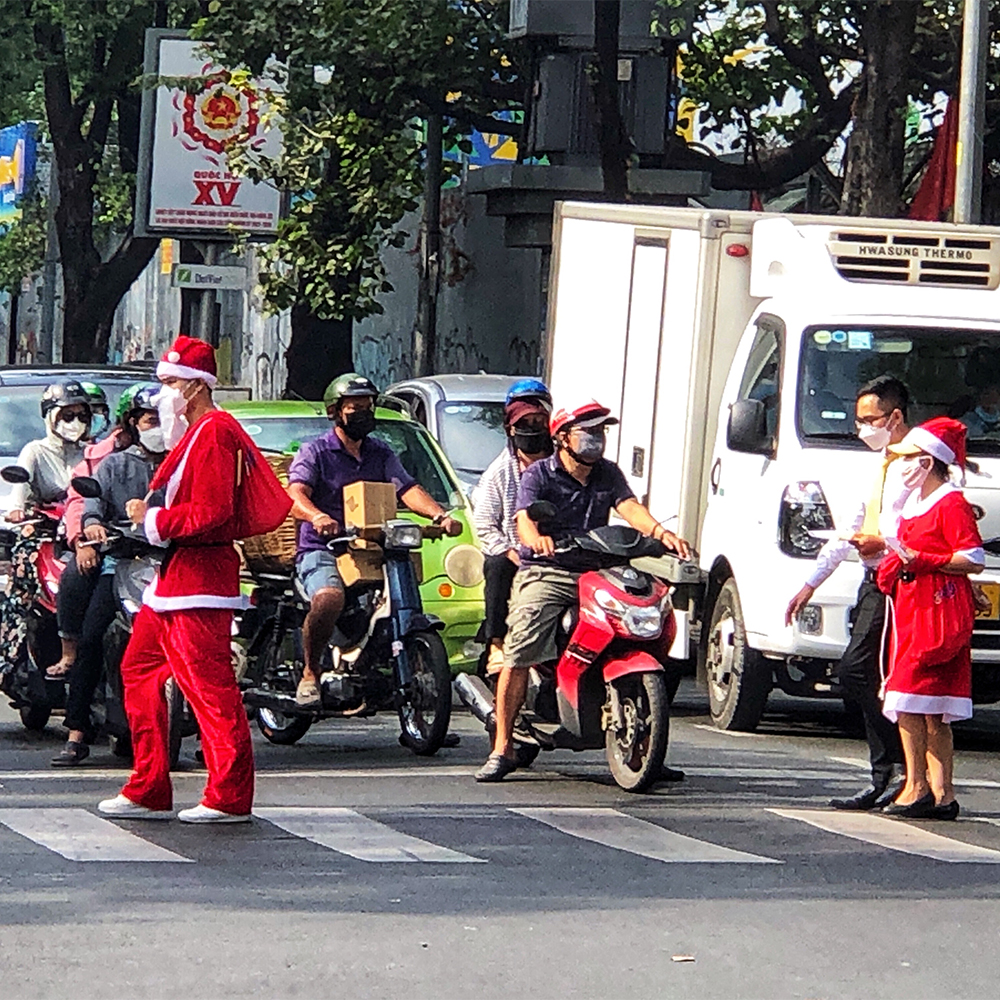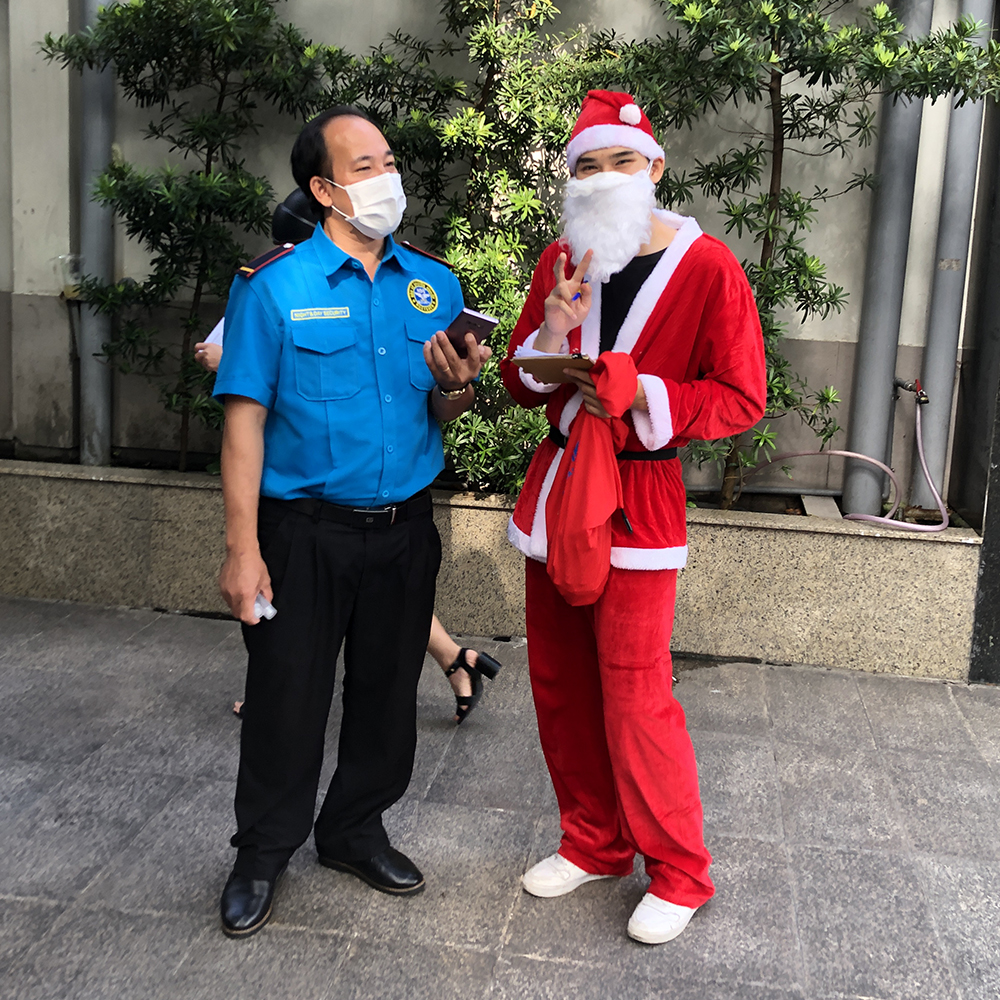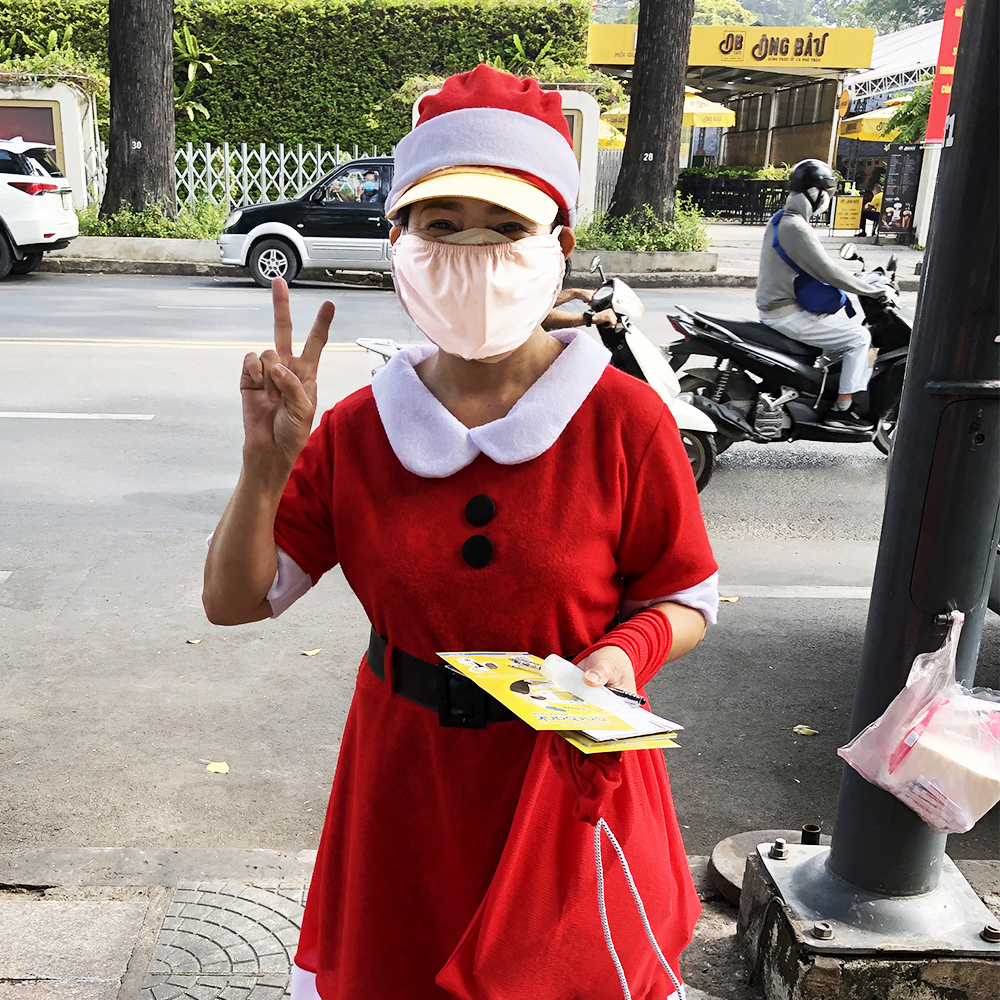 Today's temperature says it will be 91 degrees F, that's in Ho Chi Minh City, Vietnam, yet Santa and Mrs. Santa can be found walking the streets—a bit of Christmas advertising.
This time of year, many people are lacking in love, and they are looking to be loved. We find love in God who loves us first even before we know to love Him back.
"For God so loved the world, that He gave His only Son, that whoever believes in Him should not perish but have eternal life." John 3:16
Pray for people who are reading the Gospel of Luke to understand Jesus' life of love. Ask the Holy Spirit to make it clear in minds and hearts of Vietnamese to know God's love for them personally. His Word always, always accomplishes its purpose. Pray in faith.