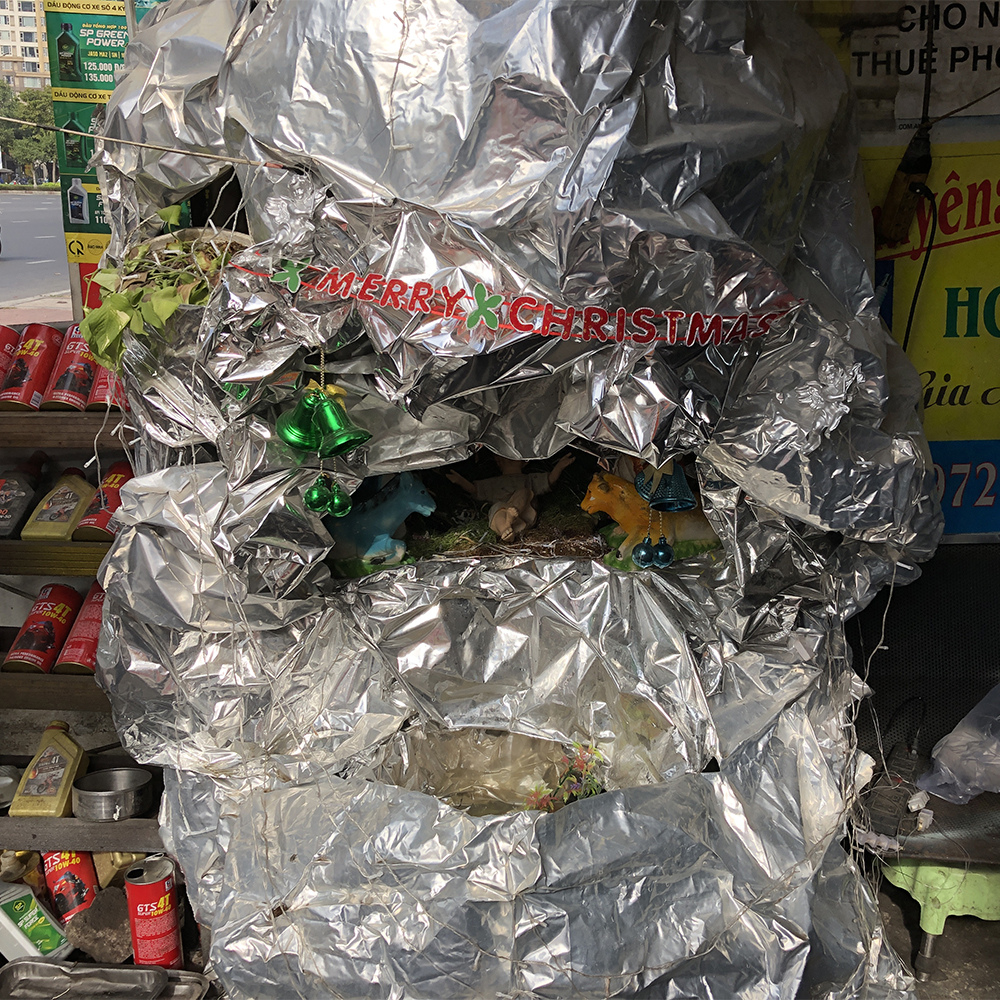 It's beginning to look a lot like Christmas.
Outside a motorbike repair shop, this common aluminum foil cave hosts the story of the season, Jesus's birth. Even more, this unique nativity has a waterfall feature drawing more attention to the decoration.
God is at work. He reminds Vietnamese that the holiday of Christmas is special. Pray for Vietnamese to learn about God's great love through Jesus. Ask the Holy Spirit to turn many hearts to Him and change their lives for 2023.
"The Word became flesh and took up residence among us. We observed His glory, the glory as the One and Only Son from the Father, full of grace and truth." John 1:14