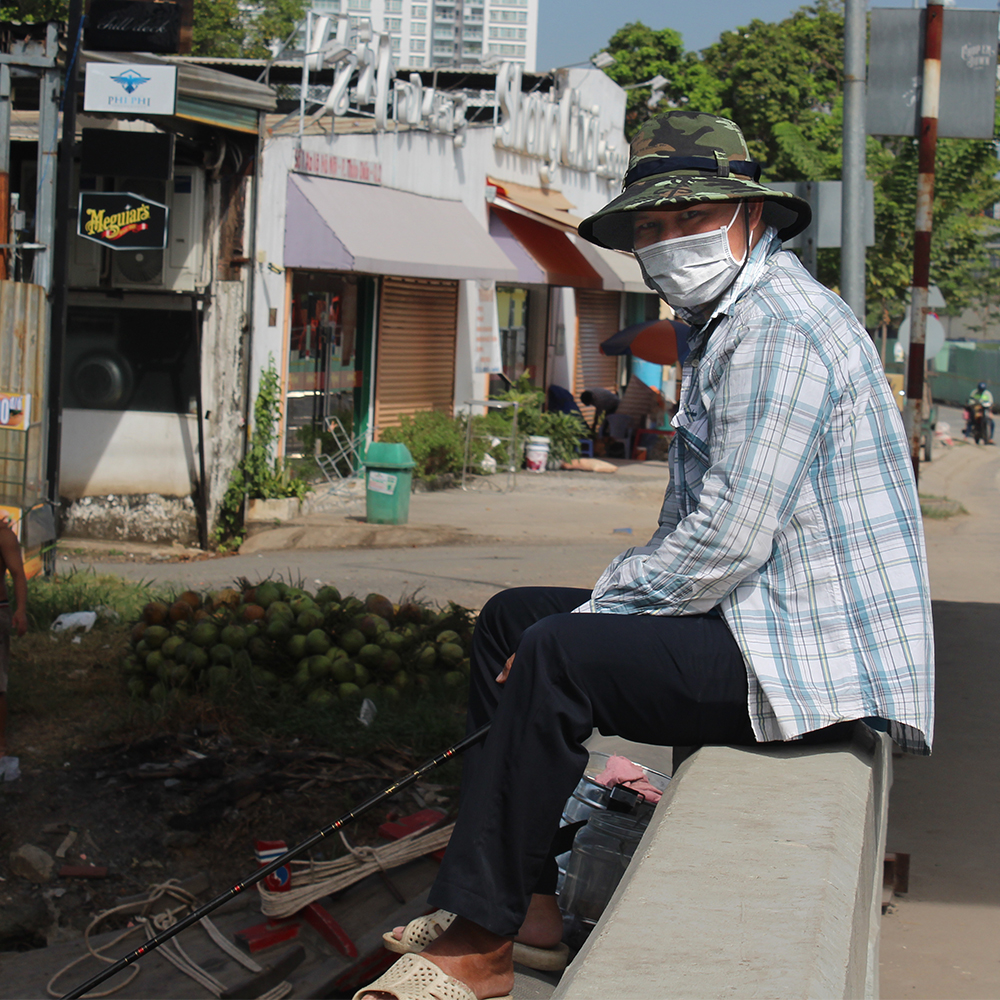 Sitting on the railing of a bridge along the Saigon River fishing as the high tide brings in opportunities of fish up the river from the coast, this fisherman sits patiently and readily for a catch.
The New Testament tells us stories of how Jesus patiently trained the disciples. Even after miracles and proclamations of being the Son of God, the disciples were often confused as to who Jesus was. Today we think of the disciples as being mature men of faith, but Jesus was still trying to teach them how to persevere in prayer up until He was taken in the garden.
Whatever the task is that God has called us to, we need to continue doing the work even if we don't see the progress we would like to see.
"…For who hopes for what he sees? But, if we hope for what we do not see, we wait for it with patience." Romans 8:24b-25
Thank God for His patience with us. Ask the Holy Spirit graciously to reward us in patience and perseverance for all His people.