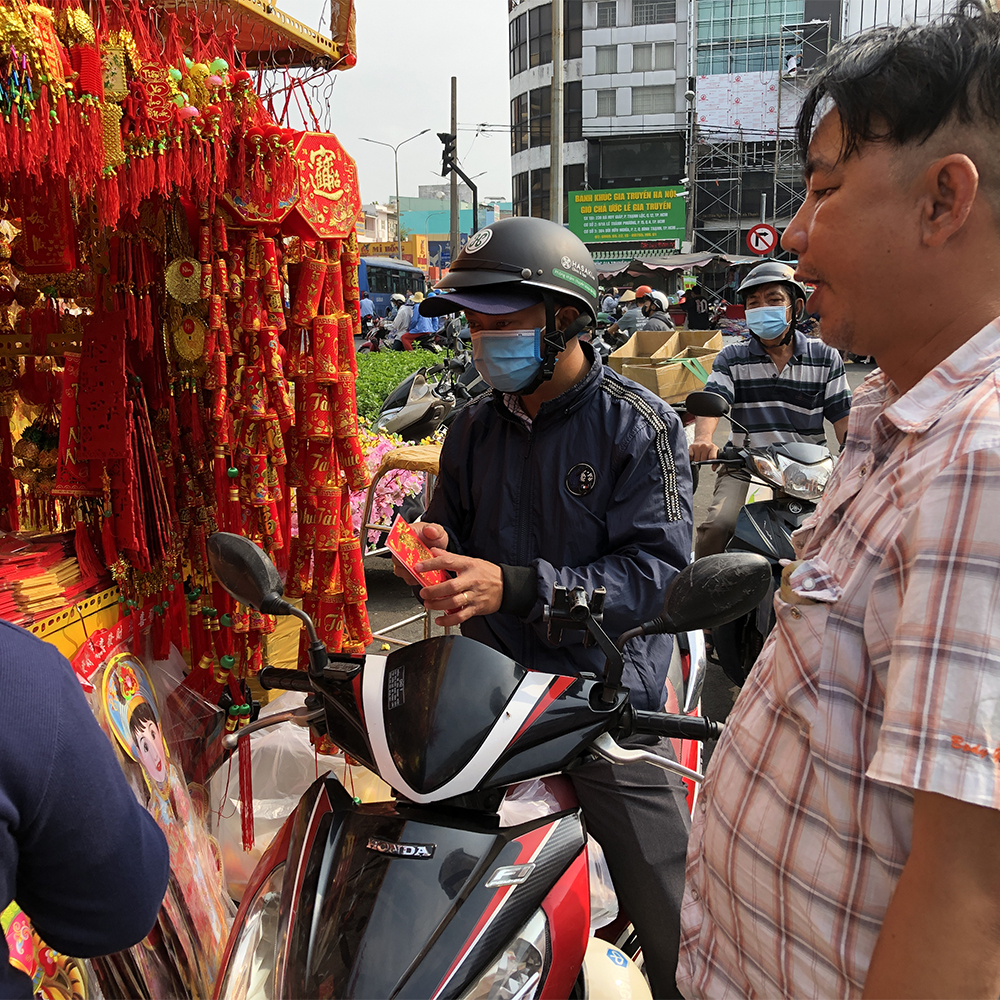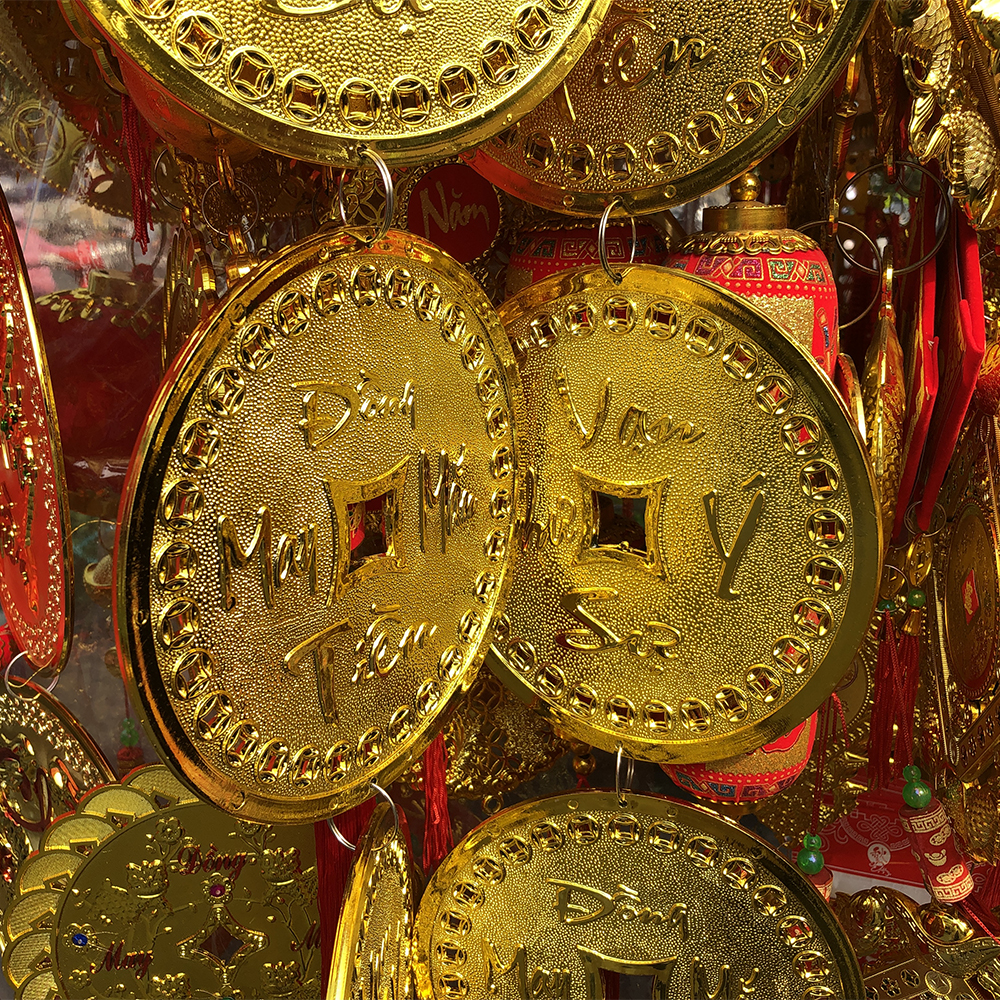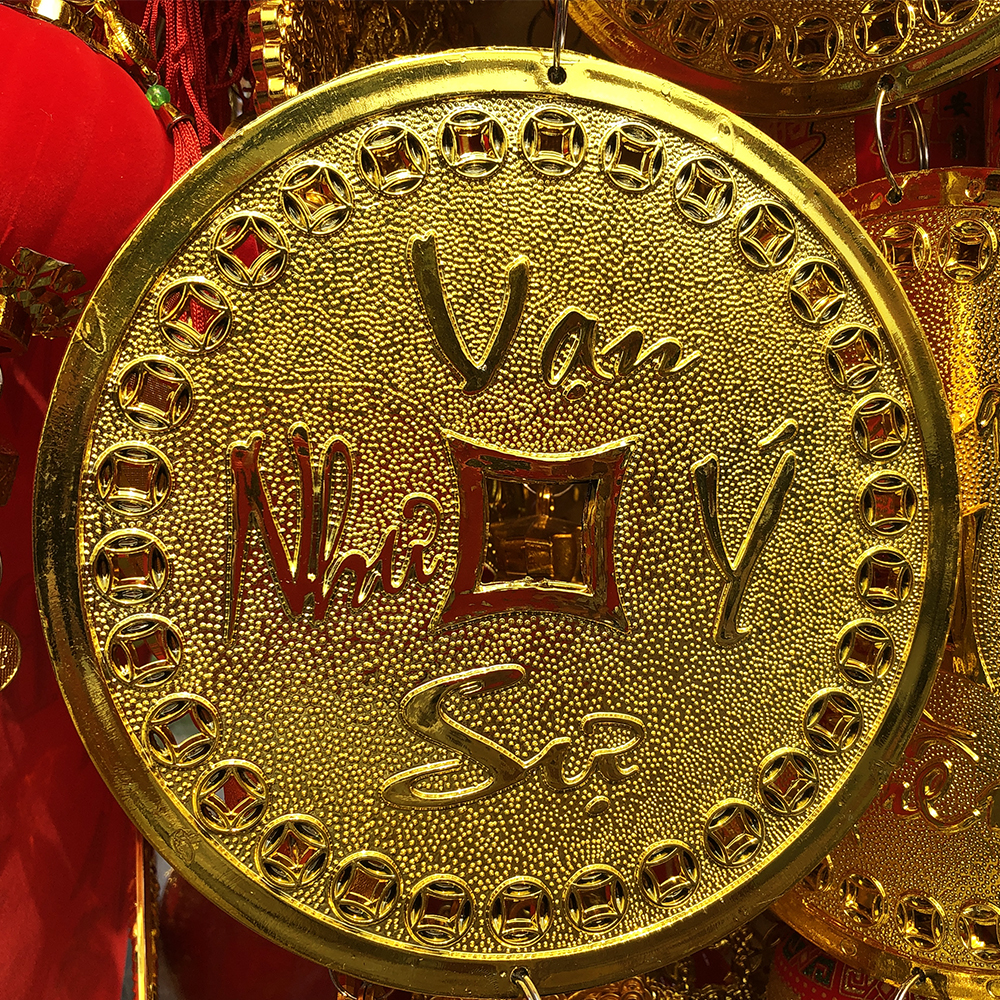 In the days approaching the lunar new year, Vietnamese enjoy decorations of red and gold for luck and good wishes.
The words imprinted on the gold coin decorations –vạn sự như ý – has the meaning: hope everything is as good as you wish.
"A faithful man will abound with blessings, but whoever hastens to be rich will not go unpunished." Proverbs 28:20
Pray for Vietnamese to find blessings as they put their faith in the One True God.