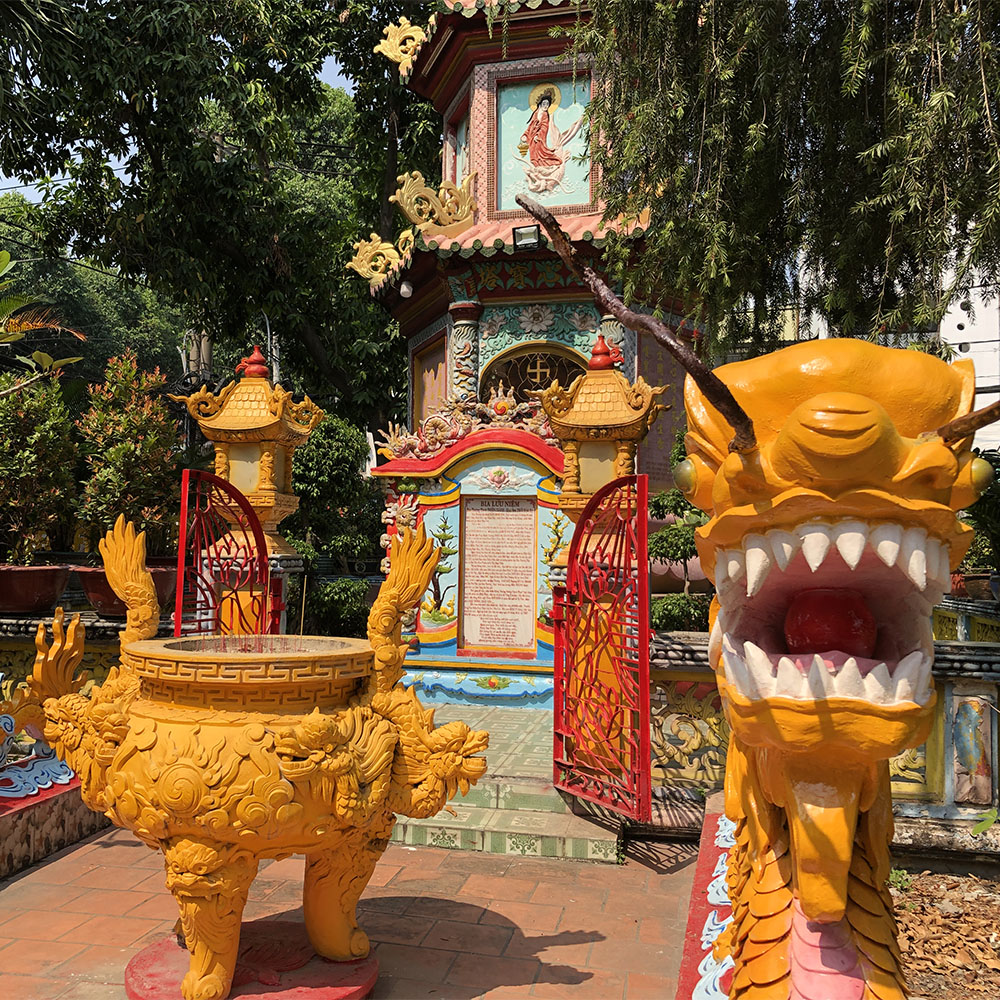 A brightly painted urn to house incense sticks stands waiting before this outdoor pagoda, as a dragon statue guards its idols.
"And we know that the Son of God has come, and He has given us understanding so that we can know the true God. Dear ones, keep away from anything that might take God's place in your hearts, keep yourselves from idols." 1 John 5:20, 21
Vietnamese are searching for hope and for God. Pray that God would give knowledge and understanding of His great love for all.