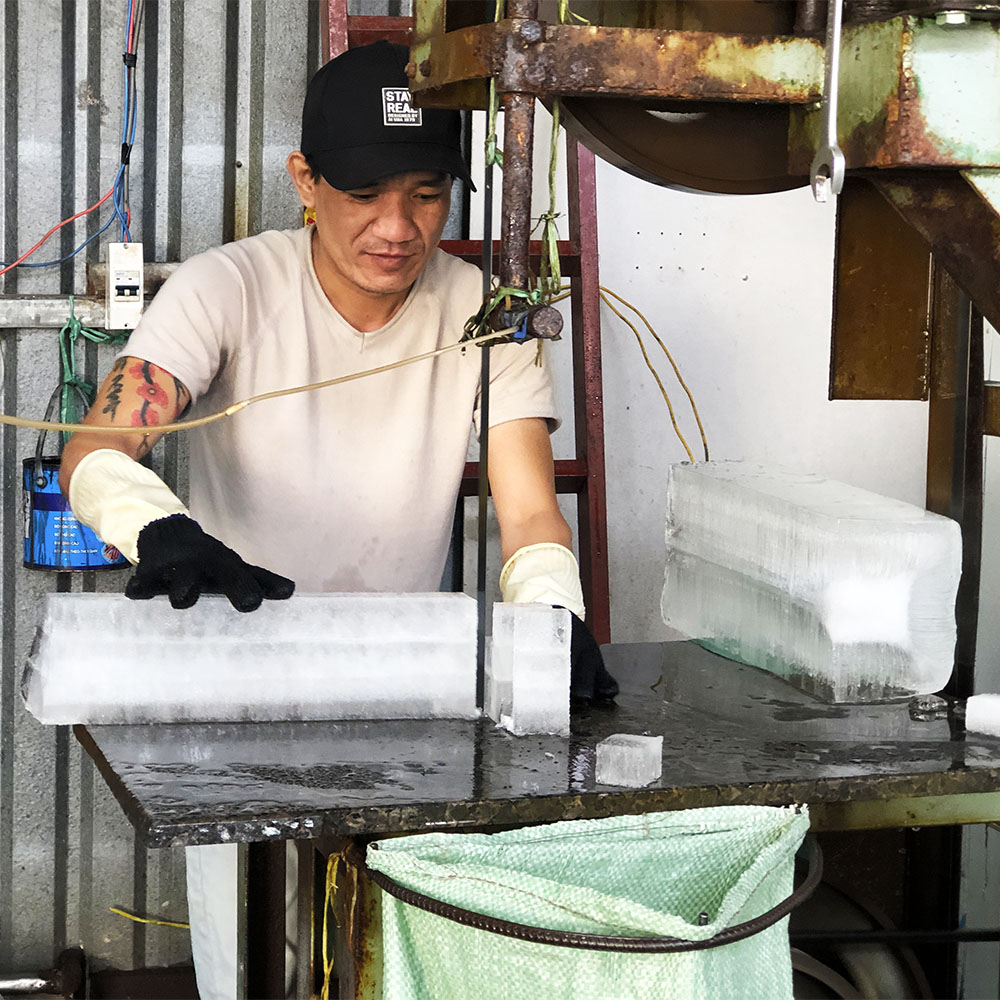 It's a cold business to cut up ice. Big blocks of ice and a band saw to cut into cubes provide ice to neighboring drink shops.
In the book of Luke, a religious expert tests Jesus by asking Him how he could inherit eternal life. Jesus knew the man's heart and challenged his definition of neighbor in the parable of the Good Samaritan, Luke 10:30-37.
Jesus tells us to love our neighbor. Is that only our geographic neighbor? There are 21-plus districts in Ho Chi Minh City. Pray for these areas that believers would love neighbors and show God's love. Your prayer makes the difference.