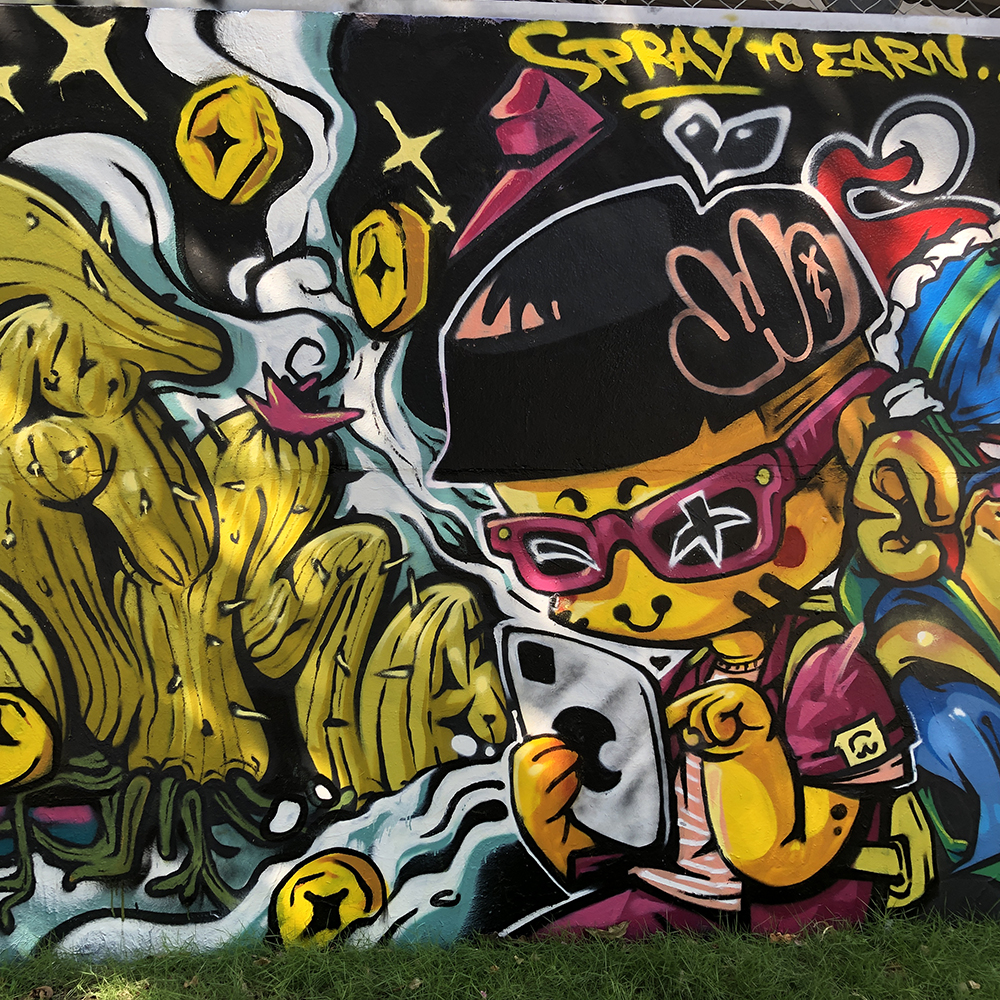 One of many graffiti murals in Saigon, it gets your attention and reflects the personality of the artist.
Elohim is the Hebrew word for God that appears in the very first sentence of the Bible. The God of creation. He made the heavens and the earth. Sunrises and sunsets display the beauty of His creativity. Praise God for His creative beauty displayed day after day.
He does not stop His artistry with creation, but He gives great details in the creativity He desires for His Tabernacle found in Exodus. He is detailed and amazing.
"You must build this Tabernacle and its furnishings exactly according to the pattern I will show you. [about His lampstand] Craft the center stem of the lampstand with four lamp cups shaped like almond blossoms, complete with buds and petals." Exodus 25:9, 34
Pray for artists in Vietnam, who help design digital art to share the Good News with those who have yet to hear. Pray that God would be glorified in their work and blessings to all.