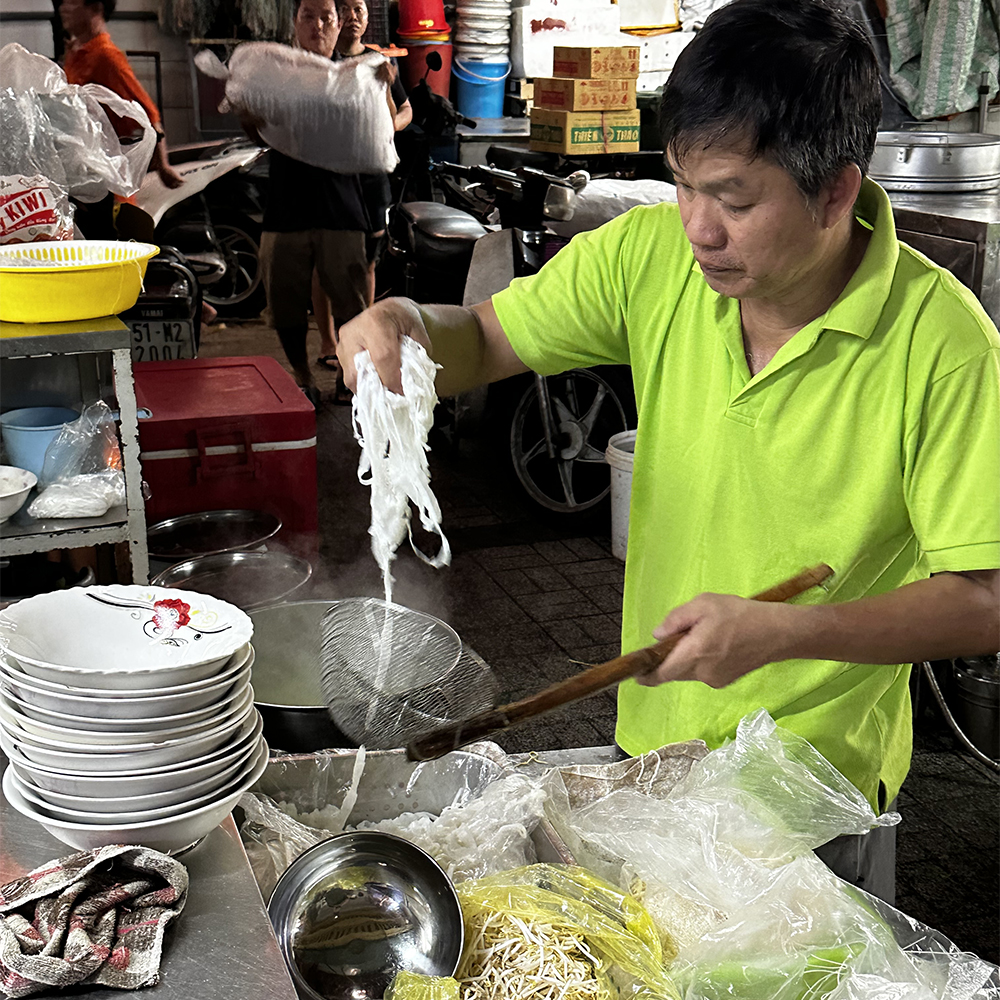 Hot noodles can be very theatrical and on display in one of the local markets in Saigon.
As Christians, we are called to be people who 'run in such a way as to get the prize' and have an ambition to 'press on toward the goal'. We must remember those sentences end with 'to know Christ.' Philippians 3:14
Godly ambition, concern for the welfare of others. As we grow in knowing Jesus, we should look after not just our interests, but the interests of others.
"I once thought these things were valuable, but now I consider them worthless because of what Christ has done. Yes, everything else is worthless when compared with the infinite value of knowing Christ Jesus my Lord. For His sake I have discarded everything else, counting all as garbage, so I could gain Christ." Philippians 3:7-8
Pray for Vietnamese believers to go beyond the knowledge of Jesus and desire an ambition to have compassion on those around them—and join the calling to service.