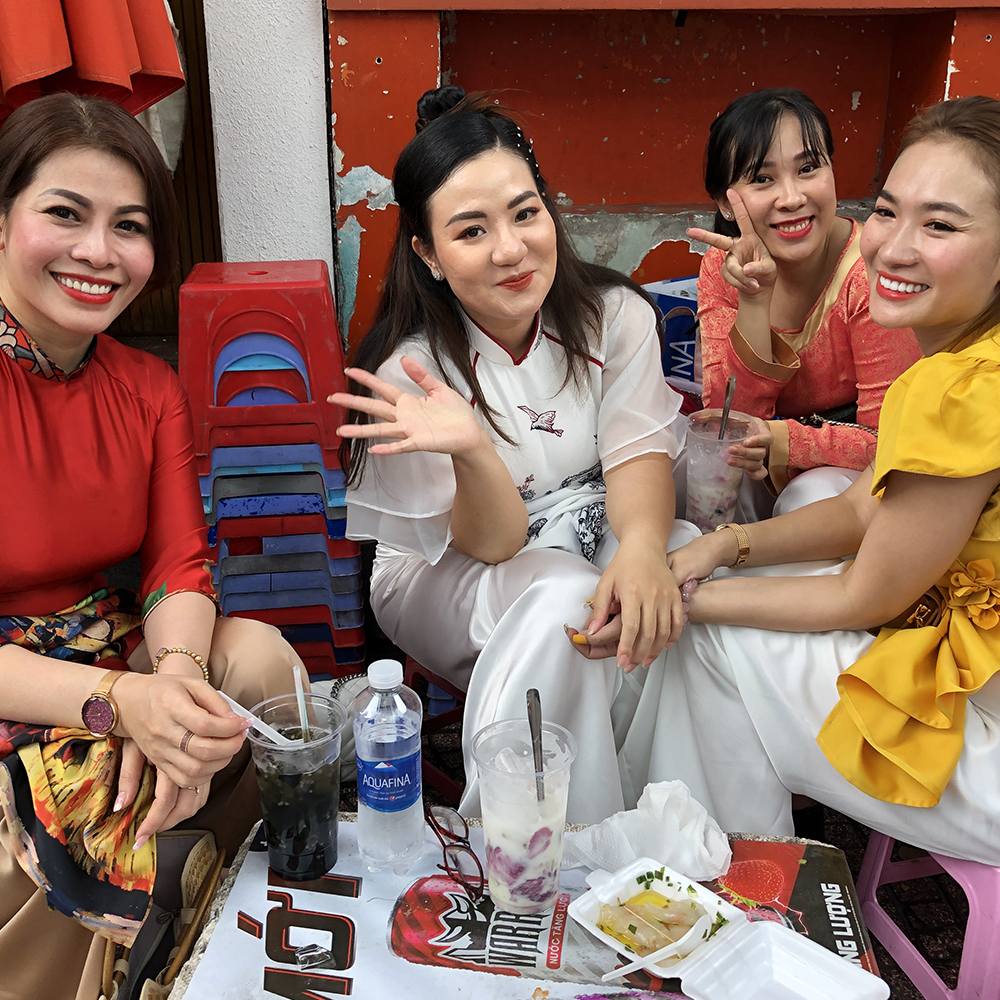 Sidewalk snacking and relaxing with friends are very common on the streets of Saigon.
True friends heighten our joy in God. Friends who are abiding in Christ and enjoying their relationships with God enhance our relationship with Him. Do you have a friend that encourages you in their daily walk with God? Let them know how they bring you greater joy in God through their example.
"Therefore encourage one another and build one another up, just as you are doing." 1 Thessalonians 5:11
Ask God to bring believing Vietnamese friends together in order to lift-up one another in God's love and encouragement. Pray that God would bless and bring joy to those who serve Him.