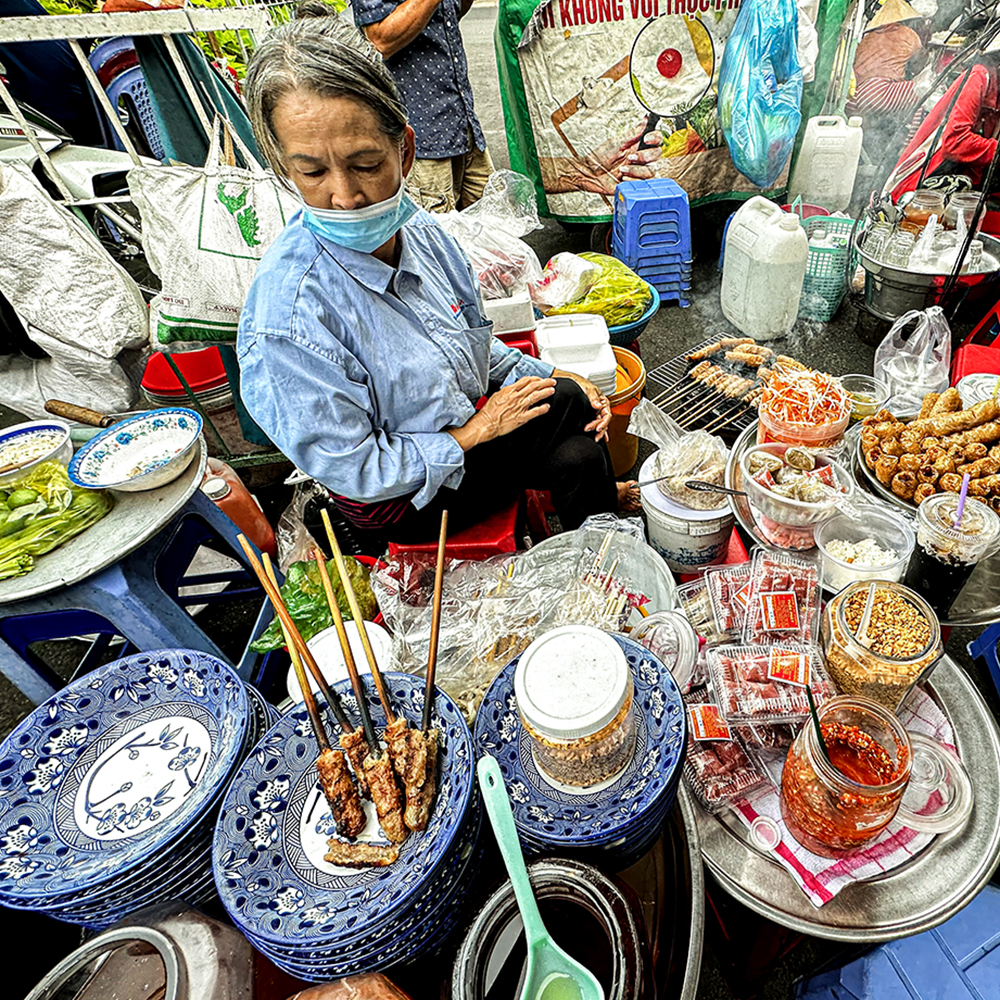 Co Ba is happy to have ready her snacks for customers as she sets up in the parking lot of a market. Her grilled skewers and spicy sauces will be the perfect bite for those coming and going.
Happiness comes from service. God's design includes us being happy when we give our lives away to others from a place of love. To have a happy heart, try practicing service and generosity every day.
Jesus came to serve and give. Matthew 20:28, "Even the Son of Man came not to be served but to serve others and to give His life as a ransom for many."
Who can you serve today?
"But I will rejoice even if I lose my life, pouring it out like a liquid offering to God, just like your faithful service is an offering to God. And I want all of you to share that joy. Yes, you should rejoice, and I will share your joy." Philippians 2:17-18
Pray for Co Ba and others who serve customers daily to know Jesus who came to give His life for her.