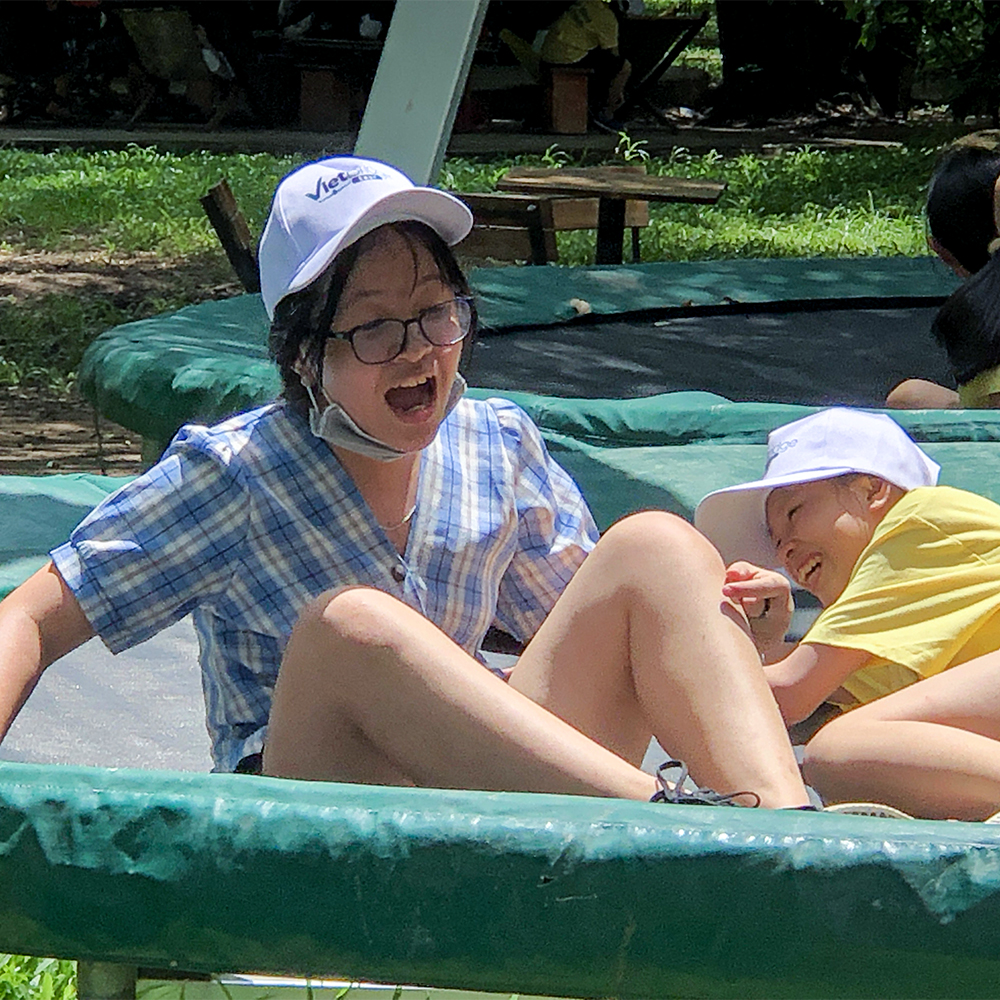 Laughter with fun and friends during a short summer camp outside Saigon provides distraction from work.
We need a daily dose of laughter. Laughter-induced endorphins are beneficial to our health much like regular exercise. Sometimes it is only just a matter of changing our attitude and not letting untrue thoughts and voices dominate.
"You keep him in perfect peace whose mind is stayed on You, because he trusts in You." Isaiah 26:3
God created us with the ability to laugh, to have perfect peace—when we keep focus and trust in Him.
Pray for Vietnamese to yearn for His perfect peace and find it through online resources.