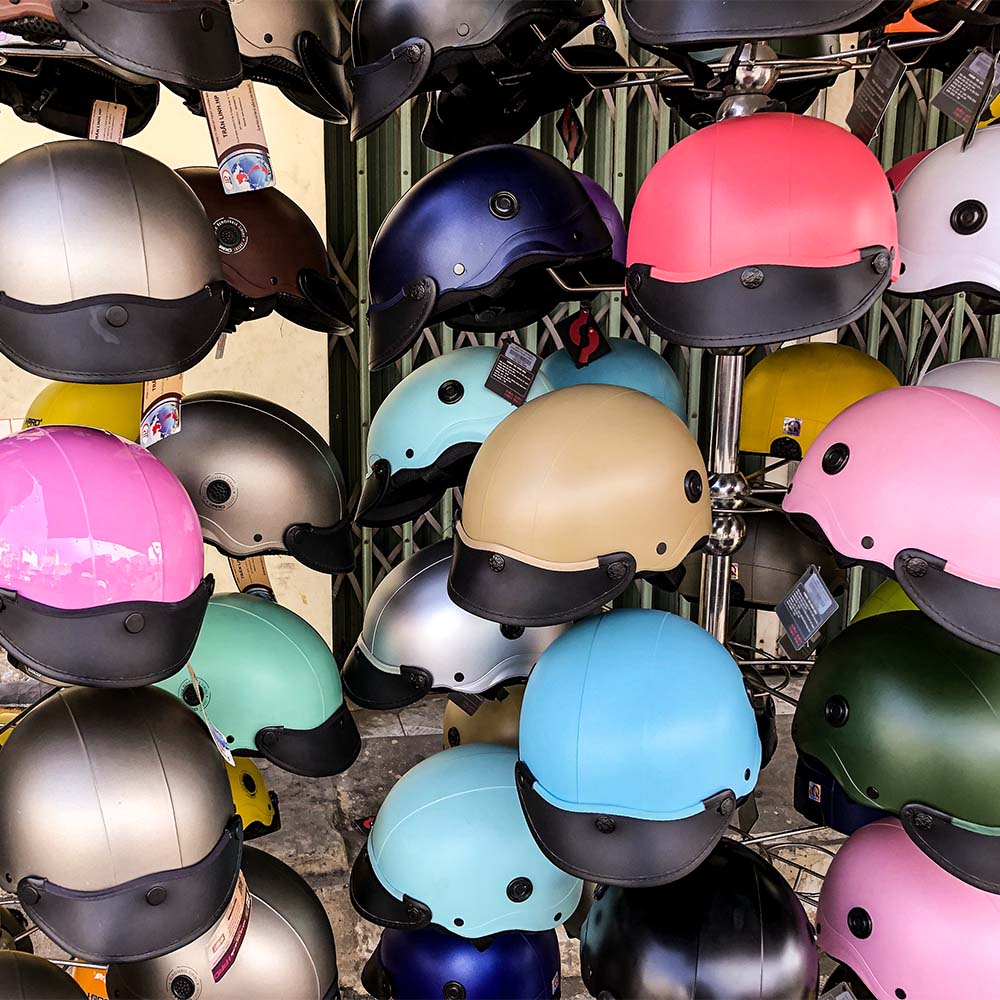 Helmets for purchase to wear while driving and riding on motorbikes in Vietnam can sometimes look safe but instead barely pass a drop-test. Real protection is needed.
Wisdom from God is a gift that can protect from bad decisions and give confidence to carry on. Wisdom cuts through confusion and replaces it with clarity. It distills decisions into a sequence of small successes.
"For the Lord gives wisdom; from His mouth come knowledge and understanding." Proverbs 2:6
It is wisdom—coupled with humility and obedience to God—that prepares us to finish well. Thank God for wise outcomes. Use it for His glory and His purposes.
Vietnamese want to be wise and successful in life. Pray that God would reveal Himself to Vietnamese through digital means and the wisdom of God be found for their lives.