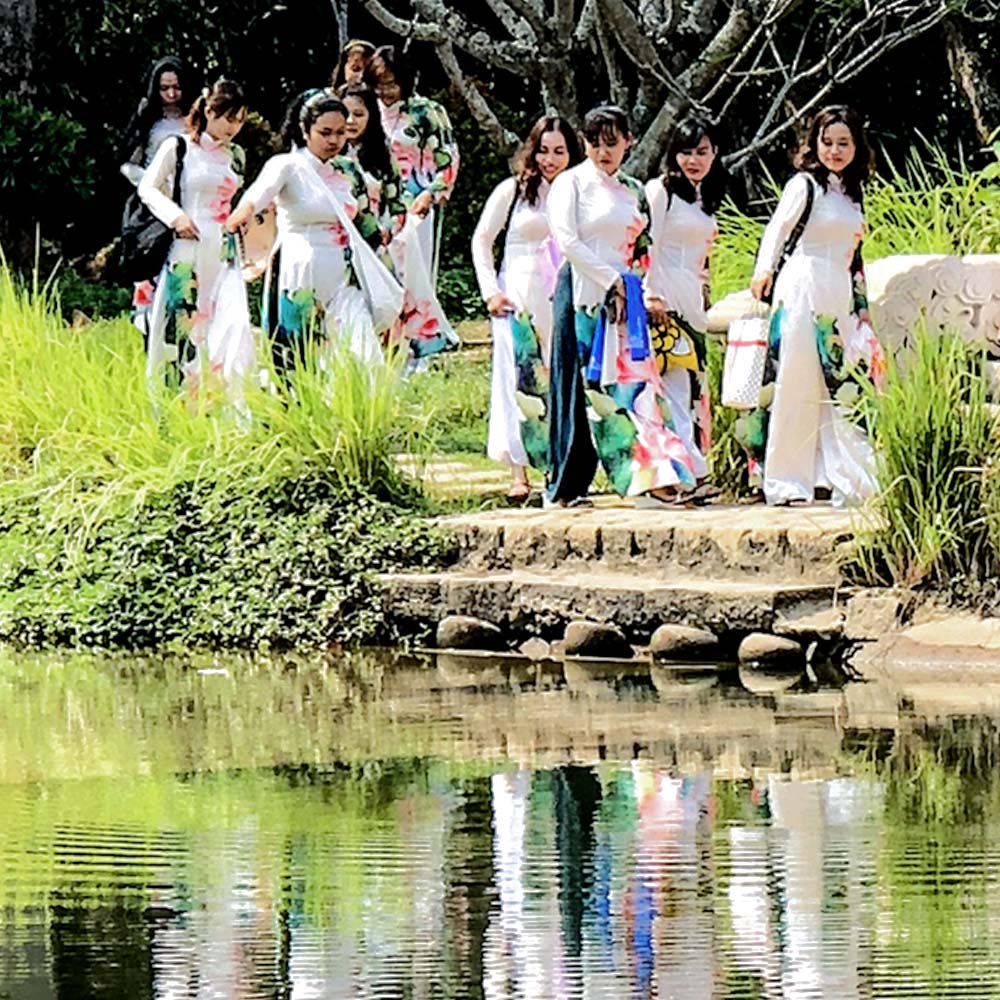 The national dress of Vietnam is the ao dai, and many will say you are not beautiful wearing an ao dai unless you are in high heels. Steps down to this reflection pond are unevenly spaced requiring careful foot placement in those high heels.
"I am teaching you the way of wisdom; I am guiding you on straight paths. When you walk, your steps will not be hindered; when you run, you will not stumble." Proverbs 4:11-12
In your coming and going today, is God guiding your steps? Do you have His wisdom? To have God's wisdom we have to ask for it. It doesn't come naturally; it's a gift from God.
"If you need wisdom, ask our generous God, and He will give it to you. He will not rebuke you for asking." James 1:5
Today, ask our kind God for His wisdom so that when you walk, your steps will not cause you to stumble.
Pray for Vietnamese believers who are facing decisions and making choices; intercede for them asking God to put on their hearts to ask for His help, and His wisdom in their lives.