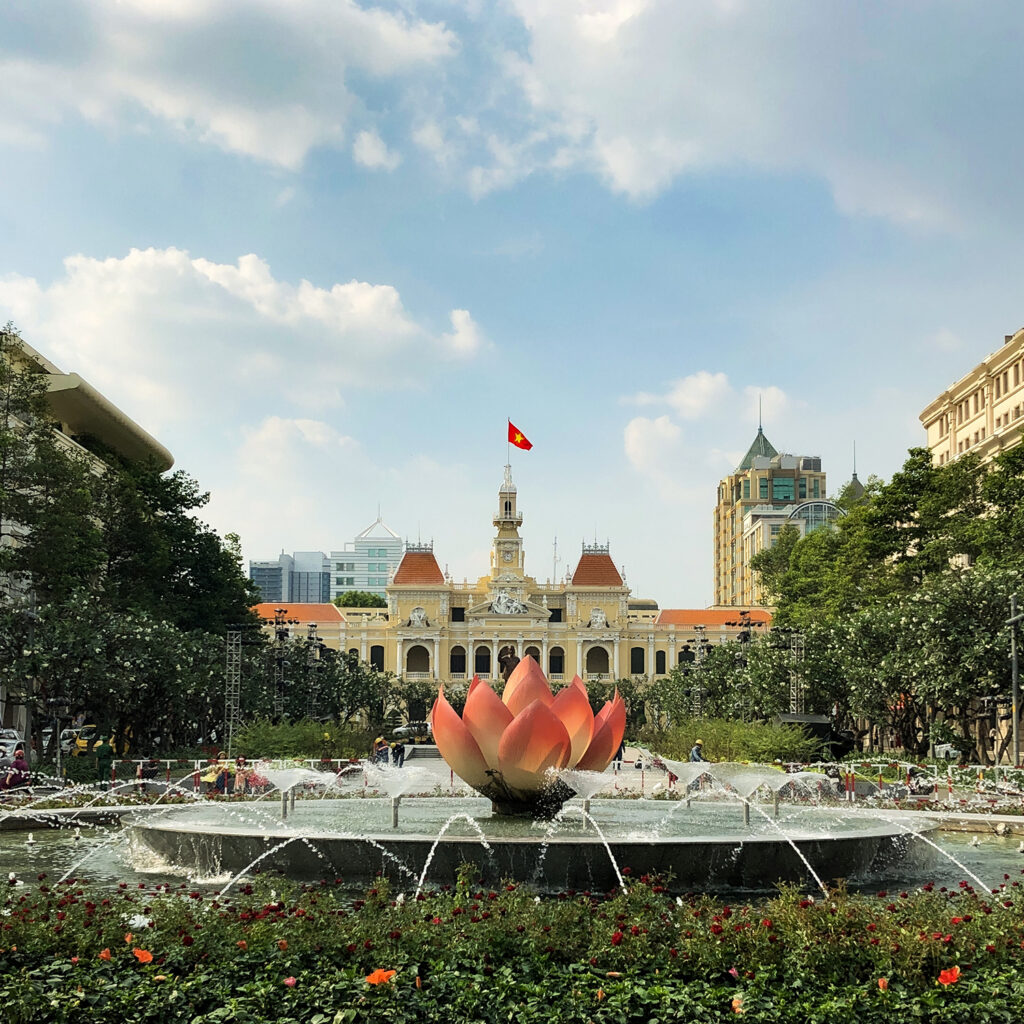 Walking street from the lotus fountain to the city hall of Ho Chi Minh City, built in the early 1900s originally as the Hotel de Ville—a change from what was originally built to something different.
Change happens and we often hear that people do not like change, it may not be entirely true. While many people enjoy routines and familiarity, they also welcome new things. It's not that we don't like change, we just don't want to change. This is because it can be hard, uncomfortable, humbling, or painfully difficult.
But as Believers, we must remember that change is really at the heart of following God. When we believe the Gospel, we accept the truth that we need to change. We are broken people whom God is making new through Christ.
We can also fall into dangerous complacency as Believers. Content to simply have that identity as a follower of Jesus and fail to rigorously pursue Christ-likeness. Are you working to see what changes are in your life that need to be made? Are you ready for change?
"for we walk by faith, not by sight." 2 Corinthians 5:7
"Do not remember the past events, pay no attention to things of old. Look, I am about to do something new; even now it is coming. Do you not see it? Indeed, I will make a way in the wilderness, rivers in the desert." Isaiah 43:18-19
Pray for Vietnamese who need to make changes in their lives to follow Jesus. Believers are making a list of their friends and families to hear the Good News; pray for many to be willing to be changed.